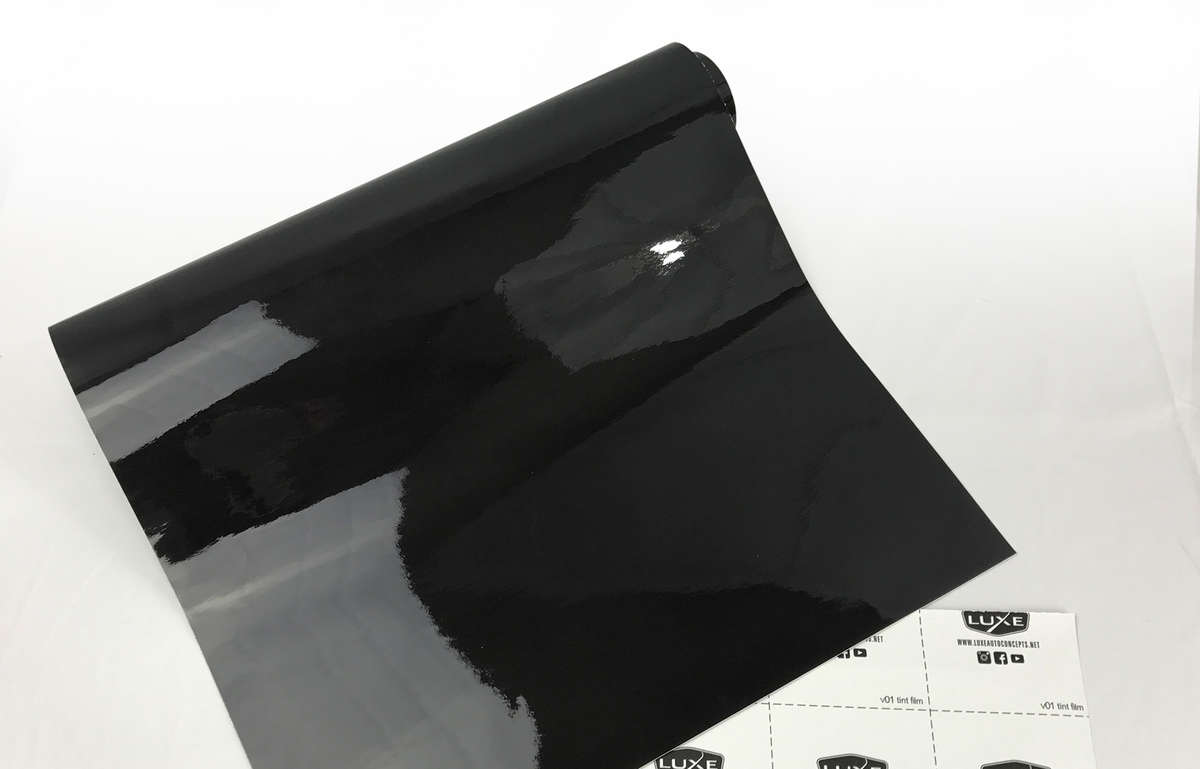 This is the most advanced light tinting vinyl on the market. It is the best option for achieving a premium paint-like finish that can be removed safely. Our Dark Smoke shade is unmatched in its depth and rich black color; however, it still lets ample lights pass through so drivers around you stay aware. This can be difficult to achieve with spray tint, and often the light appears very faint or cloudy.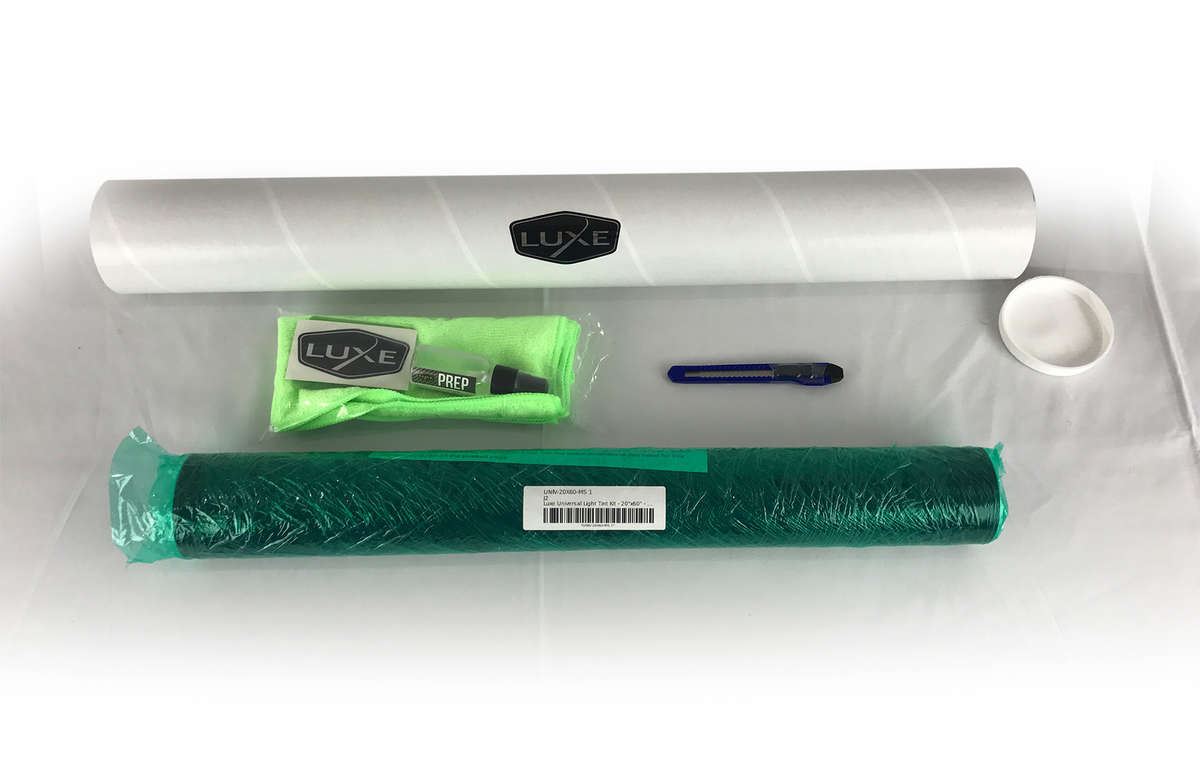 Universal tint kit Components
Sheet of LightWrap vinyl in selected size
Luxe install kit with knife
All components are bagged or wrapped to prevent marring during shipping
Our kit is packaged and shipped in a 3" rigid tube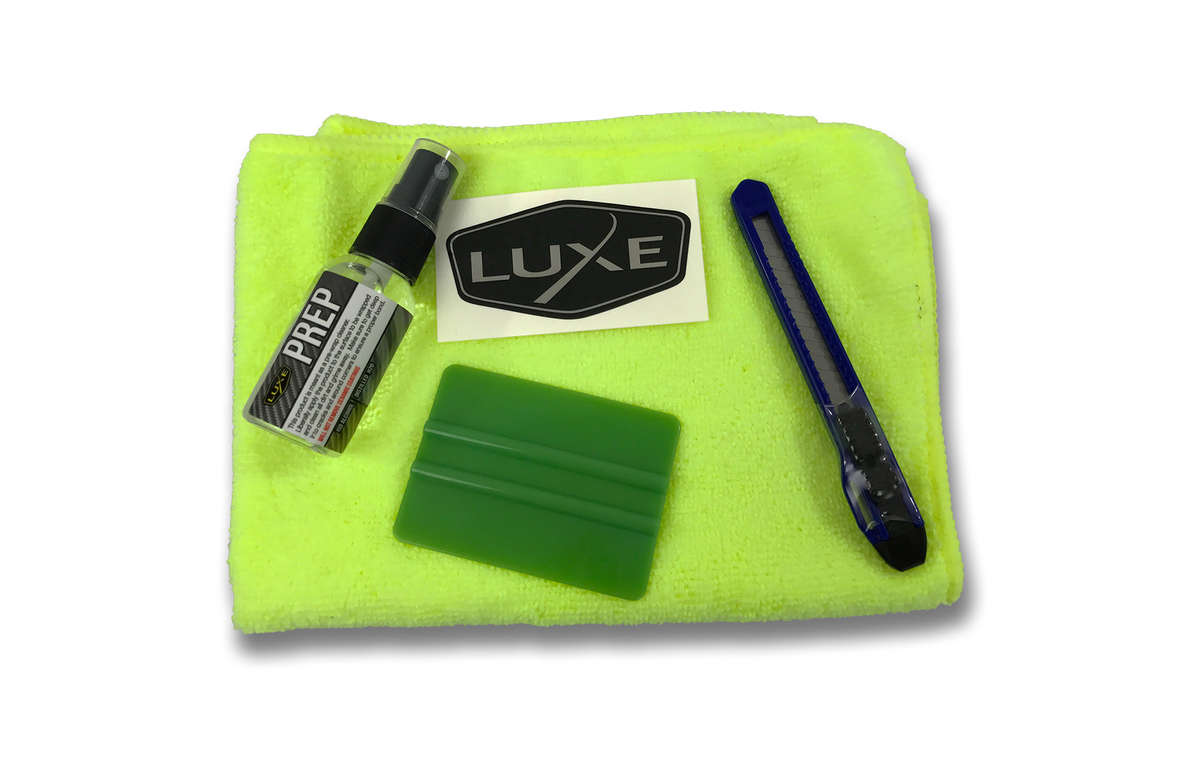 12"x16" soft microfiber cloth
Luxe Prep cleaning solution (Iso & h20 mixture)
Break away blade knife
Medium stiffness mini squeegee
Luxe decal (we hear it adds 20hp)
Hands down great product
Bought the 20x60 for my Chrysler 300 and was able to do my tails, heads and 3rd brake light with the kit. Stuff is so easy to work with and a little heat helps if the product gets small crinkles in it. I would and will definitely recommend to anybody looking to tint there lights. Going to push the product in my area and maybe become an installer myself
Amazing, quality product
The new stealth dark smoked tail light wrap is amazing it's easy to work with even for a beginner. all I did was stretch it out and remove all the creases. Would recommend to everyone wanting to black out your lights.
Cool product
The film feels very heigh quality, and looks really good. I just wish I was good at installing tint.
4/5
This kit didn't work out too well for me. A bit more instruction would have helped tremendously. I have to re order the kit and try again. I'll just chalk this one up as operator error and inexperience with this product.
Light smoke 300 hemi
All good. Simple process!
Check us out on Instagram