Square Canvas Print
Description:
Using our customizer you can create the highest quality automotive canvas prints on the market.  You can upload images from your device and even Instagram, choose from a library of automotive themed borders and clip art, and add text to your print.  We will send you 3d previews before printing, and always ship priority in a tube for protection.
Luxe Bespoke Canvas Details

Our canvas has a satin sheen with a specialized coating that offers a low glare finish, superior color brilliance, and excellent image definition.

We will perform minor enhancements to your image and promise an accurate high quality print with no distorted shapes or wrong colors.

Within two days you will receive a proof of the finished design from our team. We will make one change free if needed and send another proof.

After the proof is approved we will print the canvas and ship it to you! It will be protected and mailed in a tube so that you can mount is as you see fit.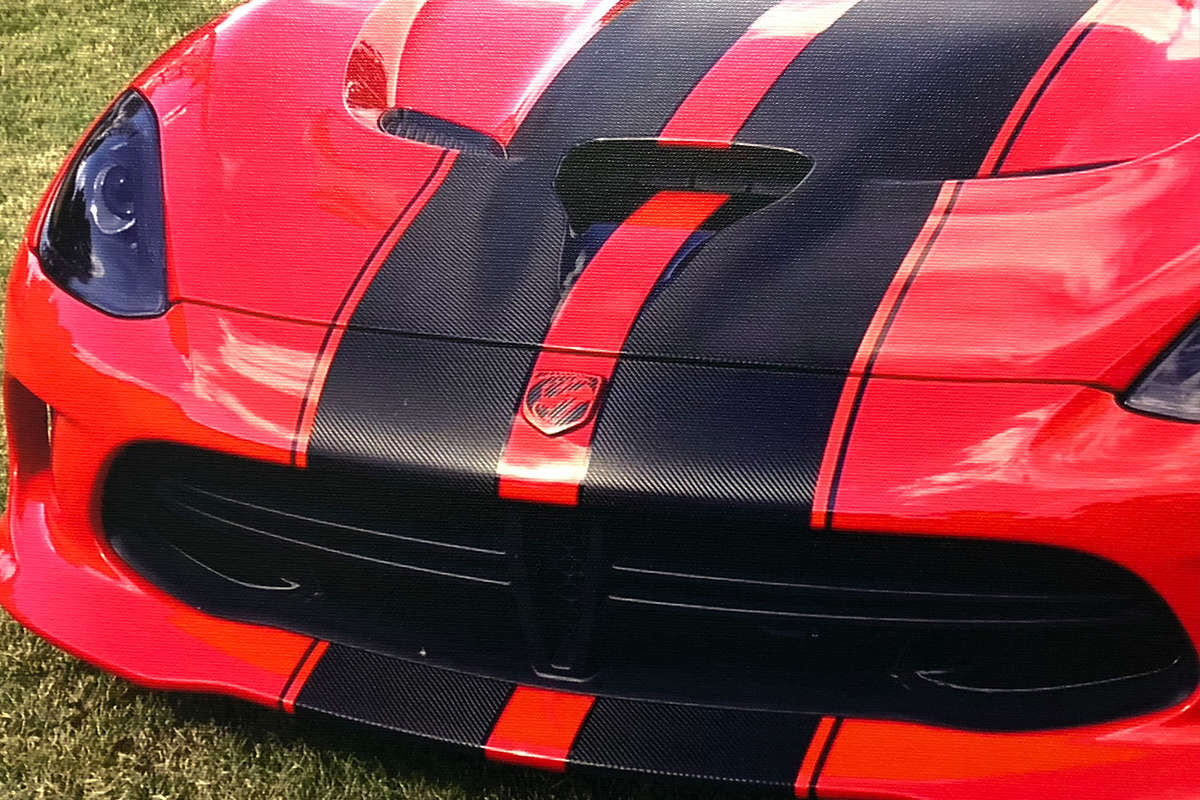 Our canvas material is specifically designed for our Eco Solvent ink, and our printer is constantly calibrated to produce accurate colors. You WILL NOT see individual ink dots like other low-quality and store bought printed canvases. Once ordered and our team starts on your canvas if we have any issues we will contact you until they are resolved. We will never just print an image that is questionable and send it to you.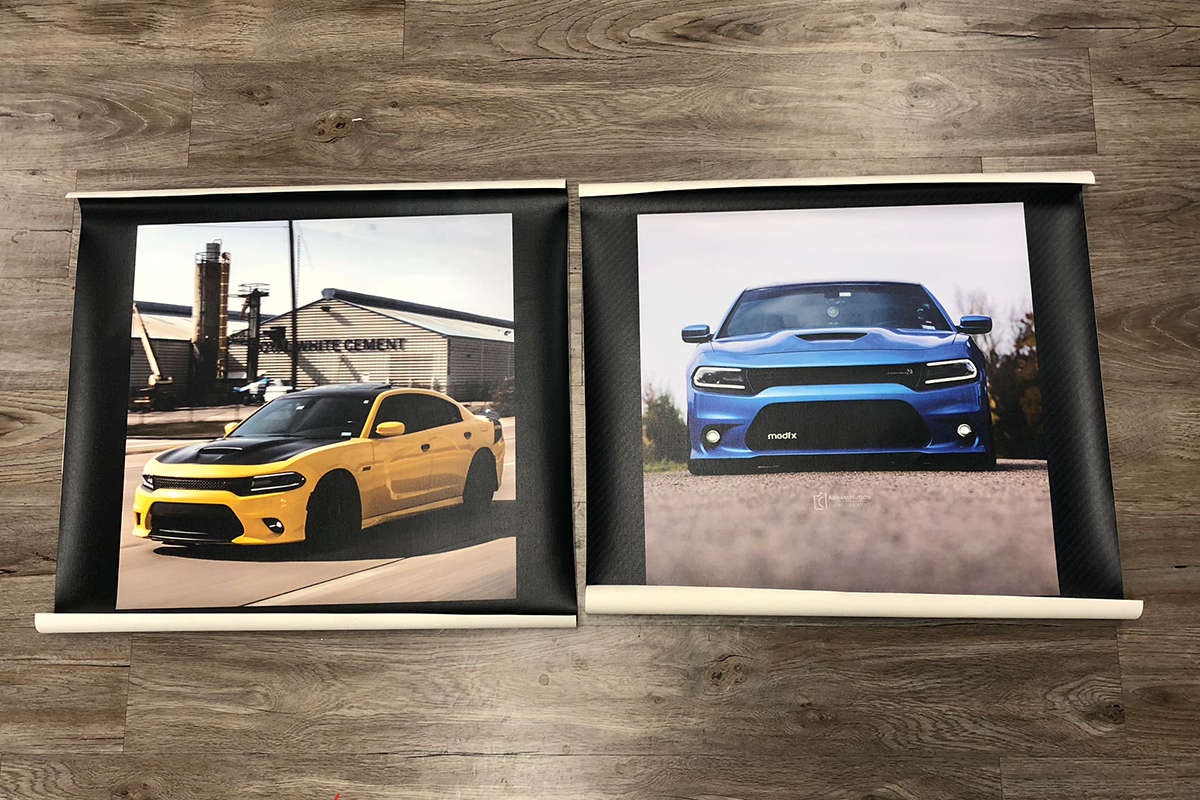 Choose your frame or stretch it!
Our canvases are not stretched by us, but this is because we don't want to lock you into a certain style. Stretcher bars can be bought from most hobby stores or online for cheap... cheaper than shipping a stretched canvas in most cases. There are framing shops everywhere, and our local one charges $25 to stretch our 20" square canvases. All prints have a 3" border to account for all styles of stretching.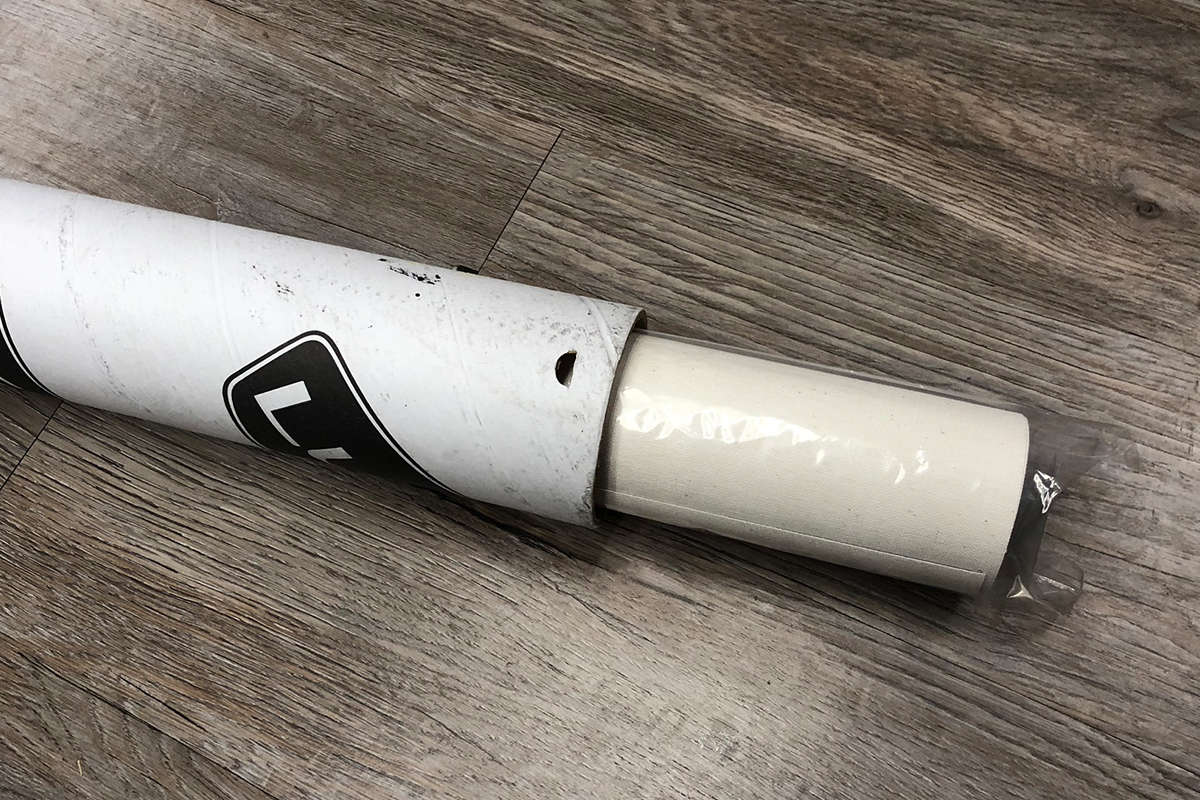 Protected During Shipping
Your canvas will sit out while the ink fully degasses and then get rolled up and bagged for protection from moisture during shipping, and then put it in a 3" shipping tube. All canvases are sent at minimum priority shipping with insurance. If anything happens during shipping just let us know. In most cases we will send you a new print while we take it up with the post office so you don't have to wait for a resolution.
Border Options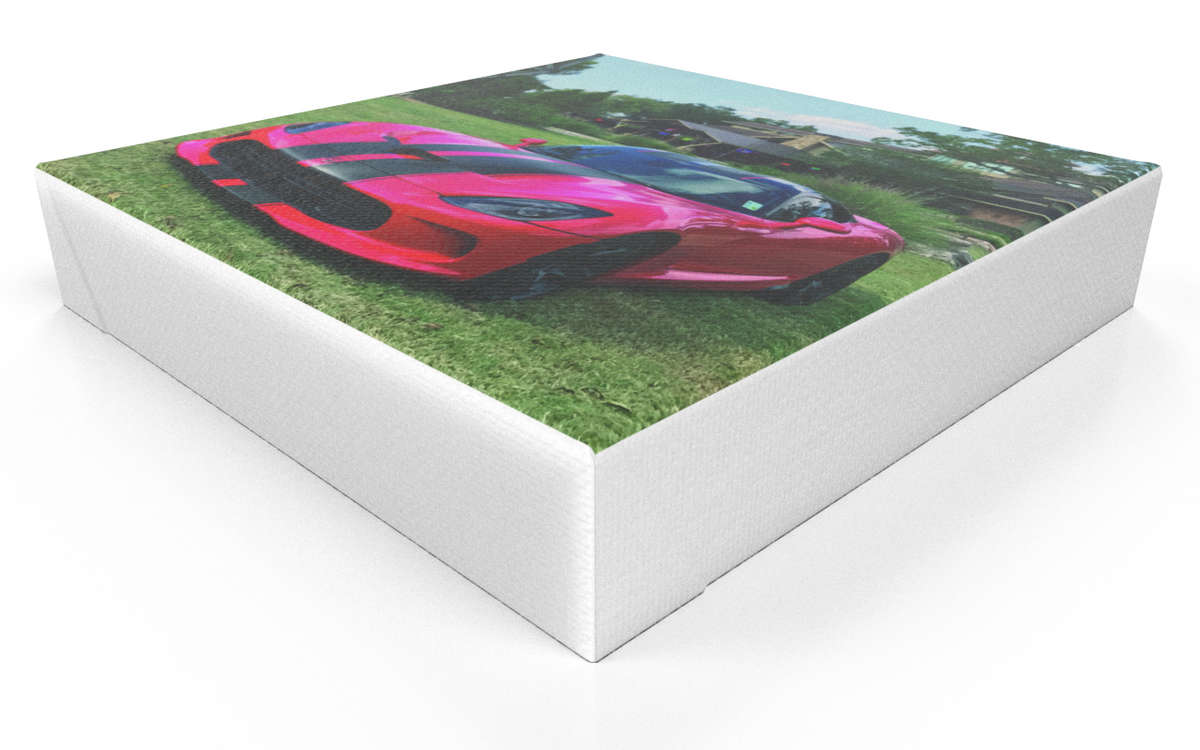 This gives your image a very bright clean look that appears to float on a light colored wall.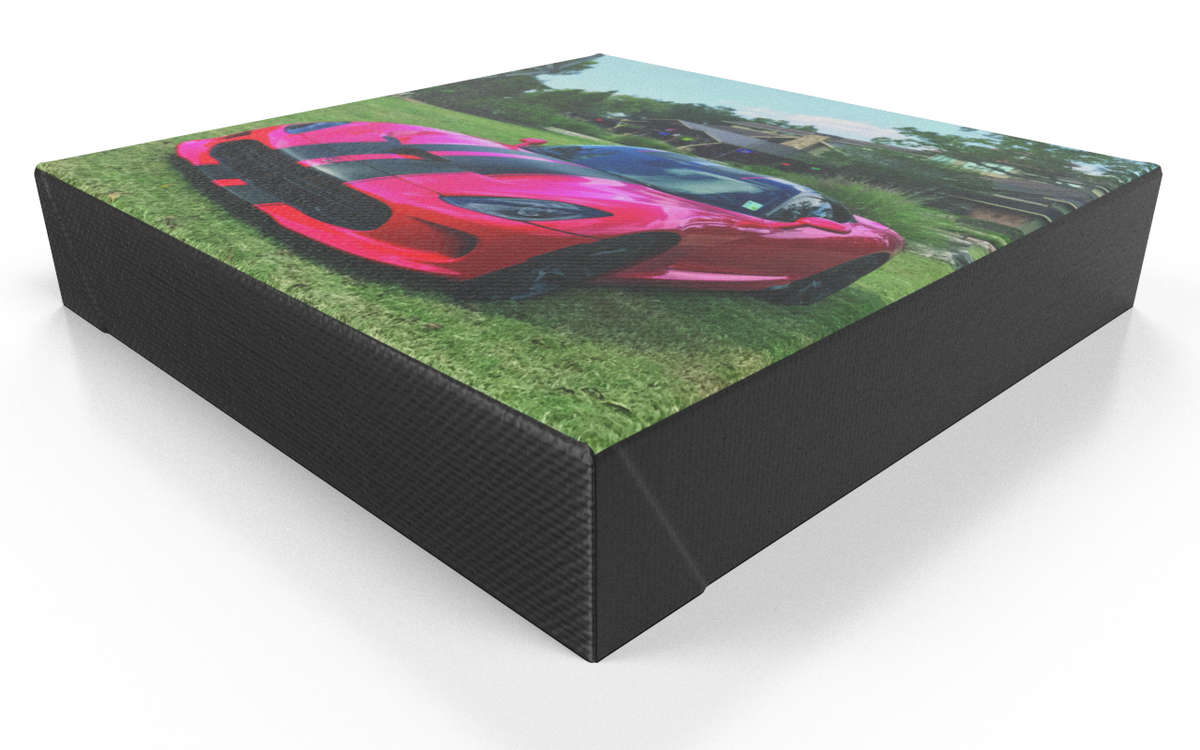 A black border makes darker or colorful images vibrant and visually pop! It will also give you a very bold outline on a light colored wall no matter the image.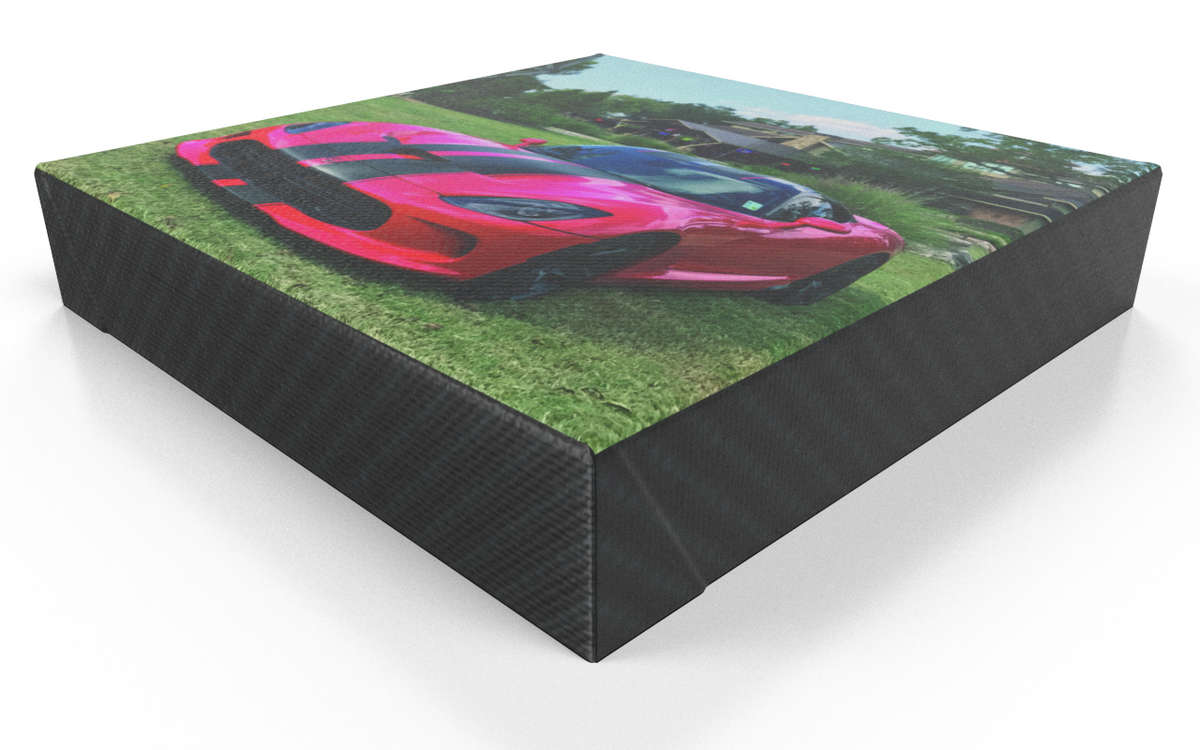 We are Luxe, and this is intended to be an automotive print, so let's throw in some carbon fiber for that dope custom canvas you won't get anywhere else!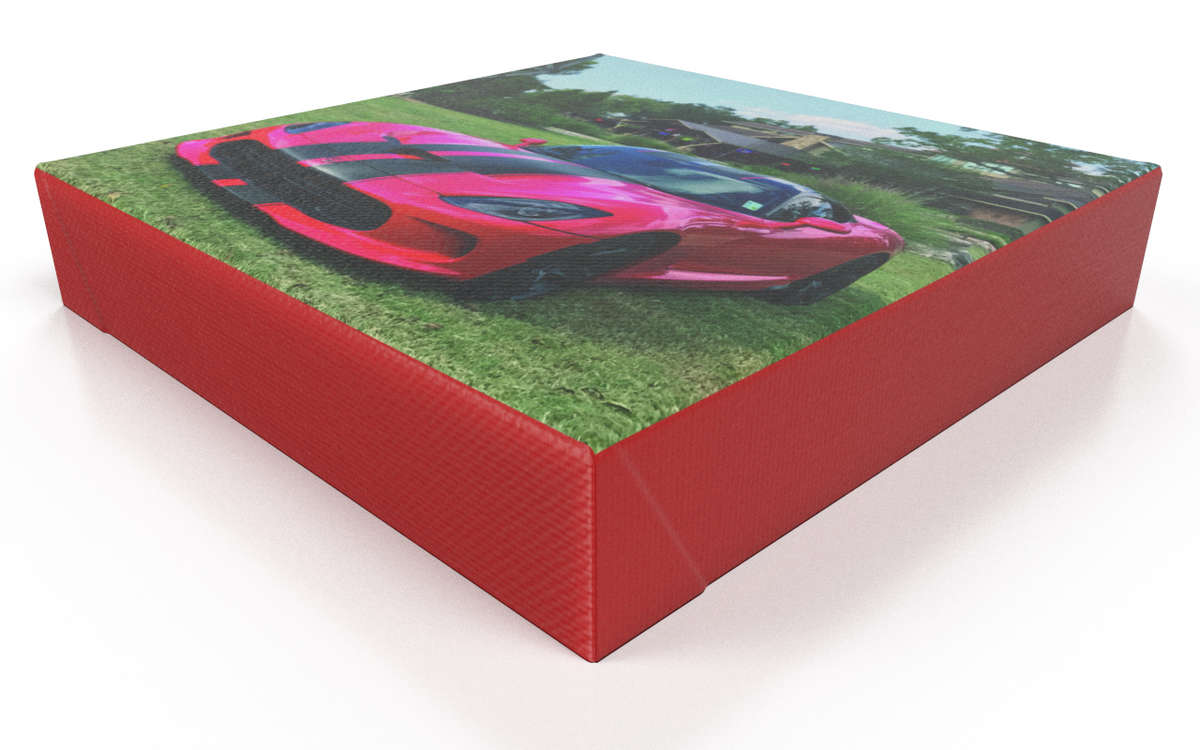 We won't choose from a library of colors that are close to OEM... we sample your photo to match the canvas border to your car's color.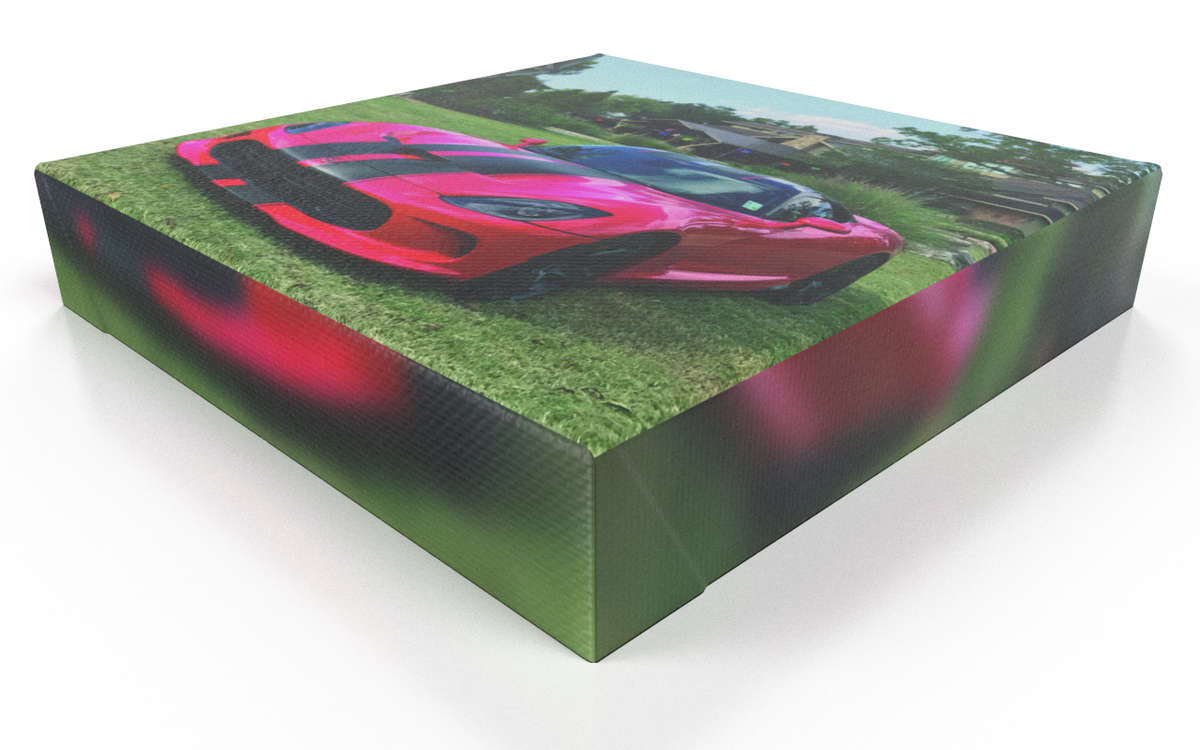 Just like the popular look on social media we oversize your image and blur it on the border. Your image remains crisp on the front contrasting well! This is a great substitution if you want to choose an art wrap border but your image isn't framed right for that.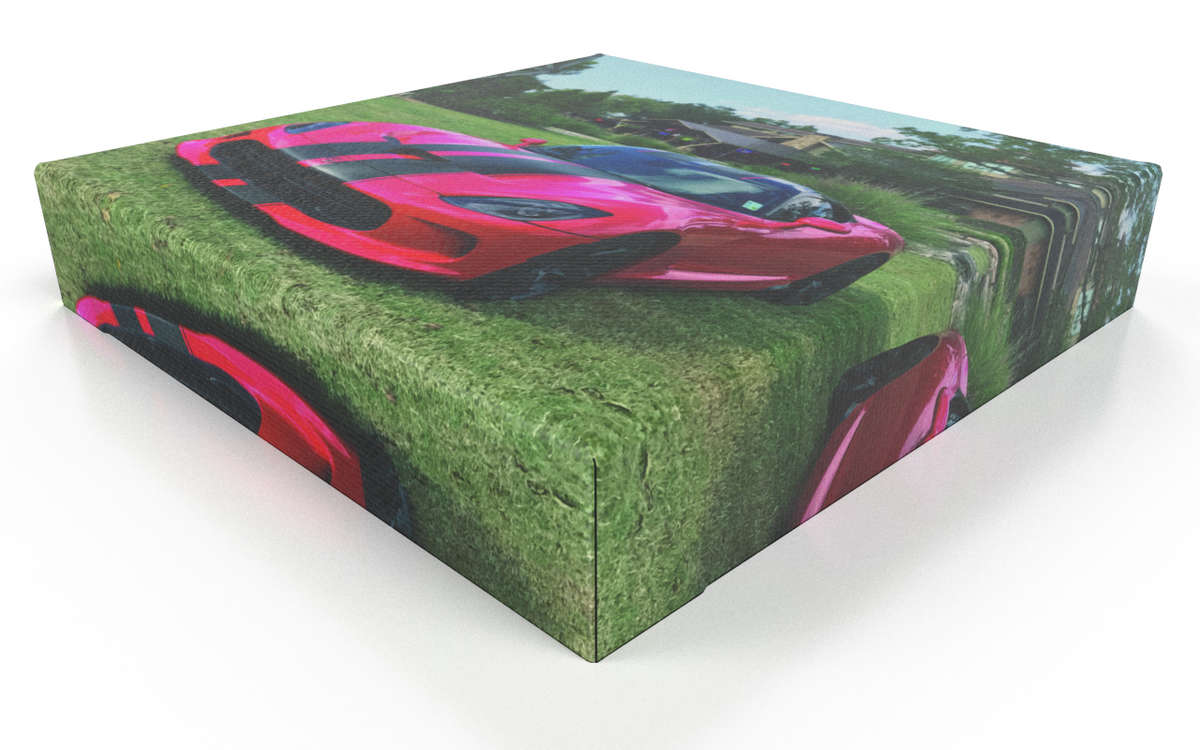 Mirroring the edges gives your canvas extra visual depth! Your image is reversed on all borders which makes the canvas visually captivating.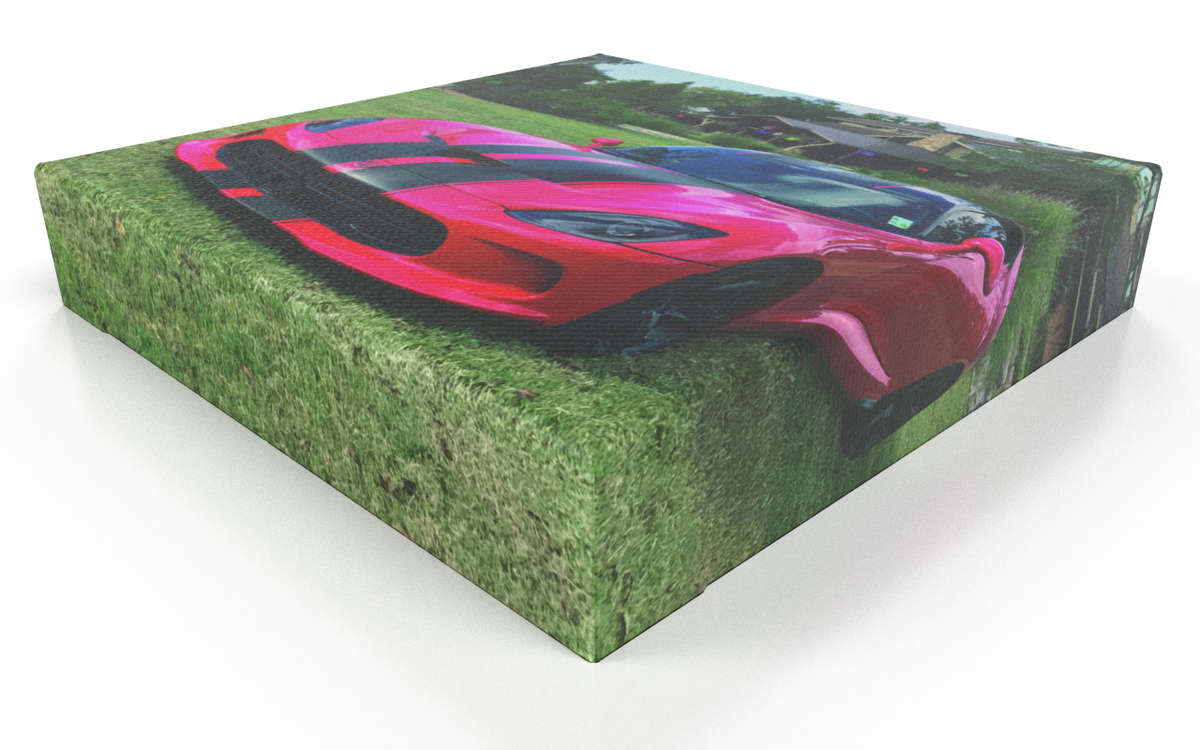 This is a beautiful classic style for canvas art, and it works amazingly well in automotive prints. Your image must have enough background around your subject so that the subject doesn't wrap the edges. We will contact you if this is an issue.
Check us out on Instagram