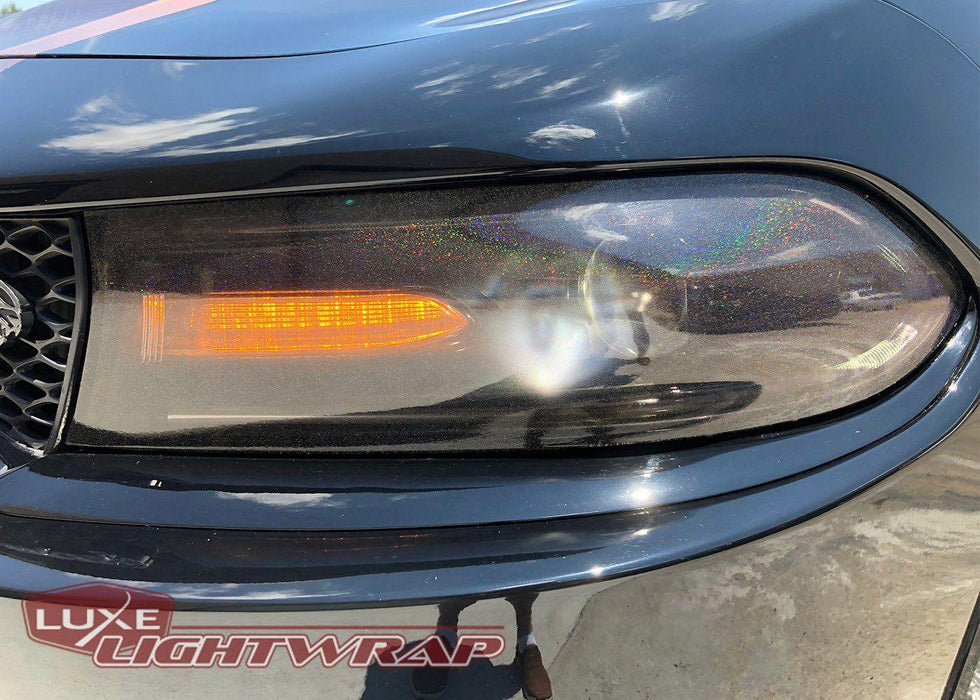 Luxe LightWrap FX Tint Vinyl - Light Smoke Star Power
Save up to

0

%
Save %
Original price
$5.00
-
Original price
$48.00
Description
LightWrap Specs

Choosing Size

Luxe LightWrap is a translucent tinting wrap vinyl specially created for use on your taillights, headlights, marker lights, and chrome.  LightWrap is safe for any car, truck, SUV, motorcycle and just about any other clear plastics you want to tint.  Our material is of cast construction and features air-release technology meaning it goes on easy and bubble free, and it will conform to even complex shapes.  All you need is basic wrap tools like a heat gun, squeegee, and WrapGlove, and it can be cut with a razor or utility knife and knifeless tape products.  
LightWrap FX Star Power is the one of the most stunning holographic vinyls created specifically for lights and chrome.  It is created by using KPMF Rainbow Starlight laminate, so it will match KPMF Morpheus Black vinyl perfectly.

Color: Light Smoke

 

VHT: 48%
Finish: Gloss Holographic/Prismatic Flake
Film Type:

Laminated Cast

Adhesive: Slideable, Repositionable, semi-permanent acrylic adhesive with air-release technology
Application Type: Dry
Recommended Uses: Automotive Lights, Headlights, Taillights, Chrome Trim, Mirrors, Bumpers, Accents & Trim, Boat Windows, Soft Top Windows,
Conformability: Flat, simple and moderate compound curves, convex and concave surfaces
Thickness: 6 mil
Durability:Up to 5 years
Removable: Up to 3 years

Luxe Auto Concepts recommends you always measure your lights or trim before purchasing one of our wrap kits.  Add a few inches on each side and then cut the material for the job.  The more film you have to work with the easier the installation will be, and the more complex the shape the more extra material you should have to help spread out the tension.