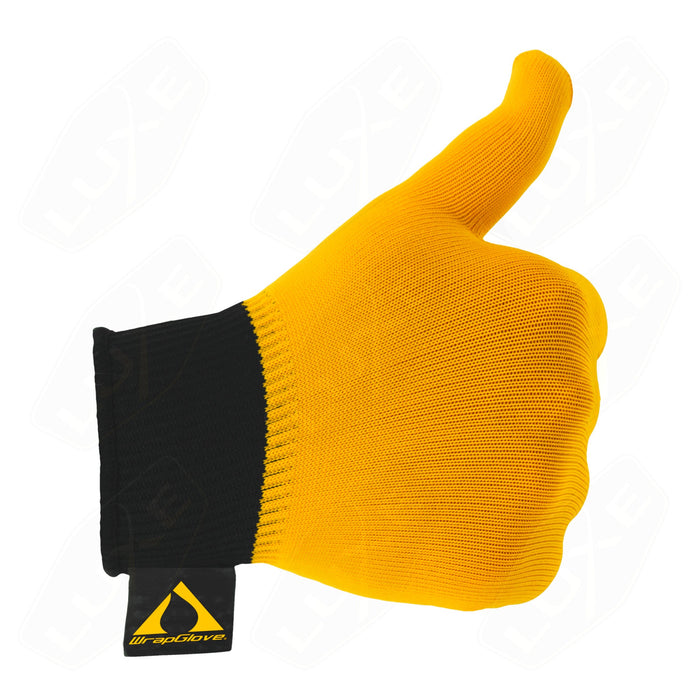 Save

0

%
Save %
Original price
$9.99
-
Original price
$9.99
Description

Features
Sizing
Includes 1 glove. For a set, order 2.

The WrapGlove® is a specially constructed tool with specific features for the Vinyl Wraps Industry. (Not a dyed, off the shelf glove). The combined features of the Brand WrapGlove® enables the vinyl installer to achieve a high level of accuracy during application, as vinyl installers should ALWAYS be working towards finish. 

The WrapGlove® is made in the USA

Durability: The WrapGlove® due to its construction it is in a class by itself! Built specifically for the vinyl applicator! From the specific filaments used in its yarns to how they are woven into the tight conforming glove they intended to be. The WrapGlove® will outlast all the other gloves in this field 4 to 1. Purpose built! 

Reinforcement/seamless: The WrapGlove® in its entirety is reinforced with special attention to the fingertips as this area sees a significant amount of stress.  The entire WrapGlove® is seamless with the exception of the edge of the cuff (obviously).

Lint free/anti static features: The WrapGlove® was specifically designed to be lint free and static resistant. Therefore, reducing pilling (lint) inherent of most fabrics when in high use seeing significant abrasion. 

To find your glove size:
Measure (in inches) around the largest part of your hand over the knuckles while making a fist. Do not measure over thumb. NOTE: WrapGloves are intended to be worn very tight!


S:    5.5-7"
M:   7.5-8.5"
L:    8.5-9"
XL: 9.5-11"

Sizing tips:

just right/snug fit: wash cold/line dry
way too loose: try wash hot/dry hot..if that doesn't work you need the next size down
too tight: you need a larger glove size

Elastic components: The WrapGlove® does not use elastic components in the main body of the glove as it reduces the life expectancy of the product, and is a open flame hazard unlike the other so called gloves for wrapping.