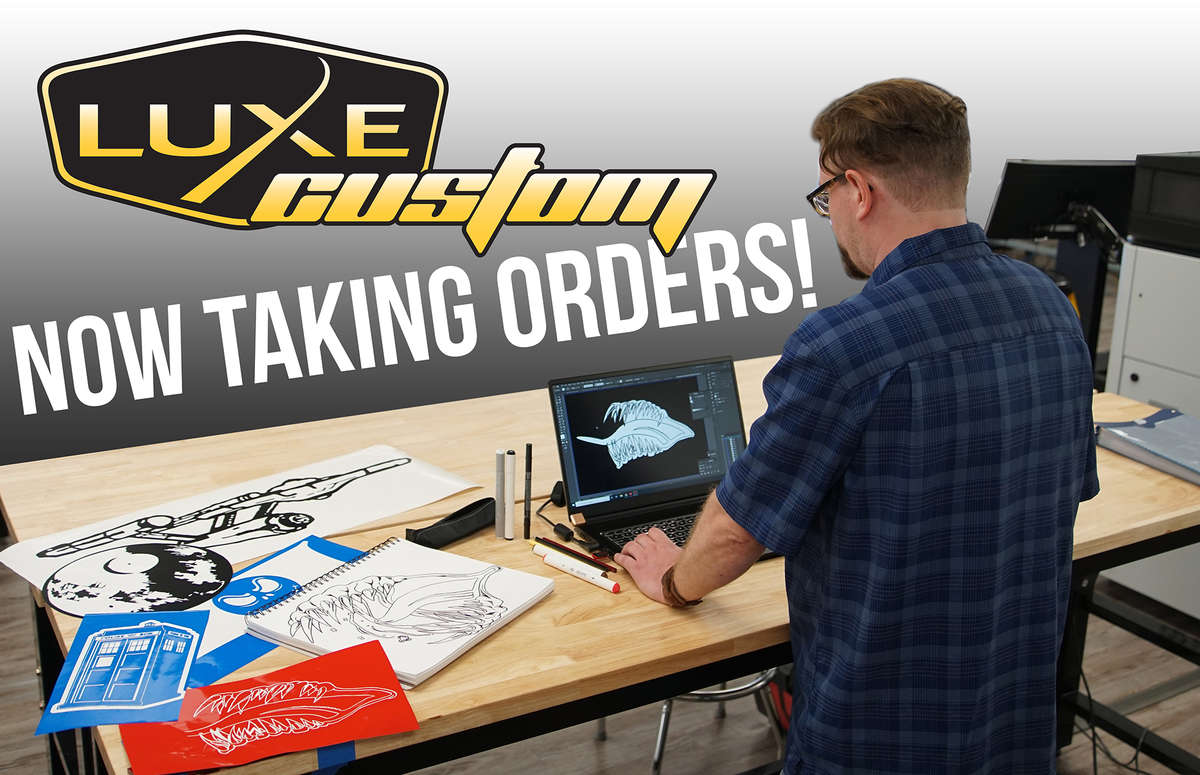 Custom. Orders. Are. Back.
Our custom capabilities are endless! We can do anything from a simple cutout on one of our tint kits to custom printed vinyl decals and LightWrap.
CONTACT LUXE CUSTOM
Don't know where to start? Check out a few of our custom designs below.
If you can dream it, we can make it.
CONTACT US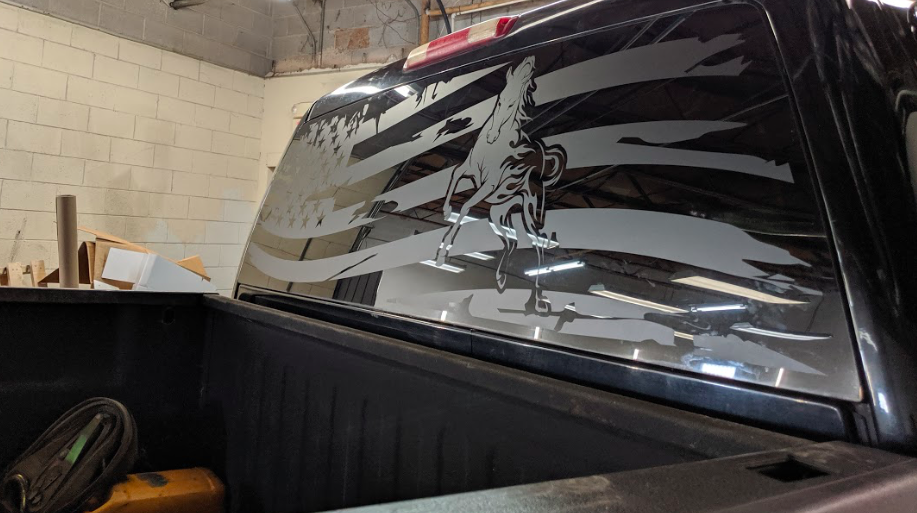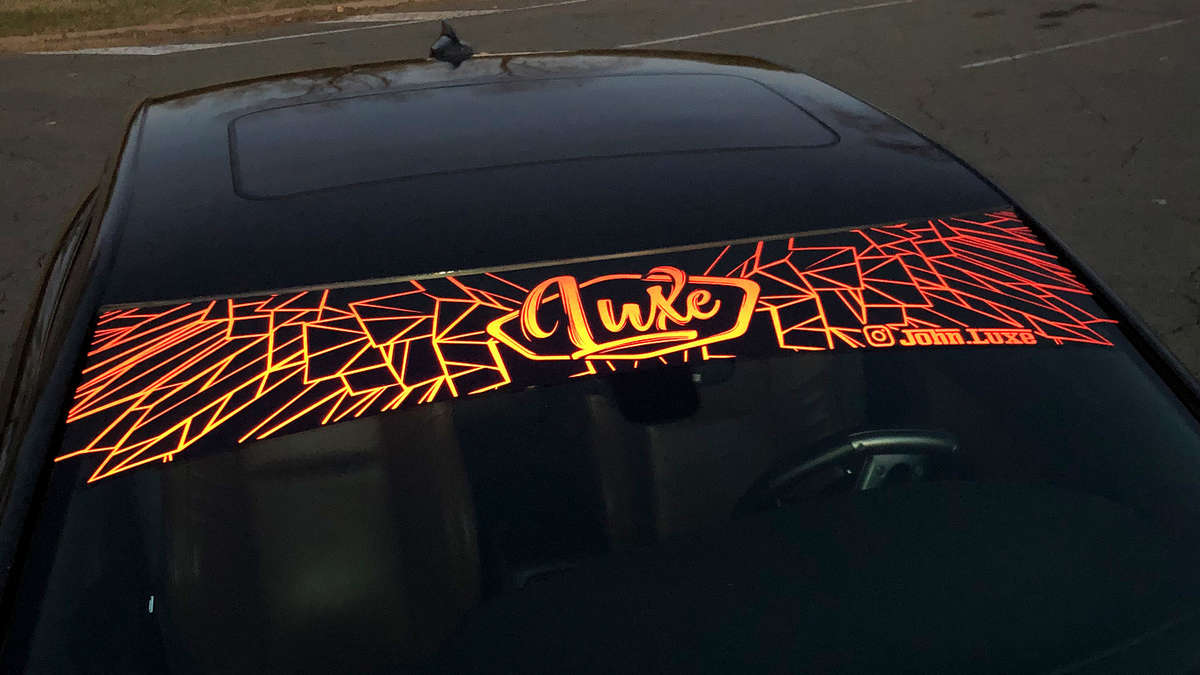 Custom windshield banner decal with LightWrap FX star power and reflective red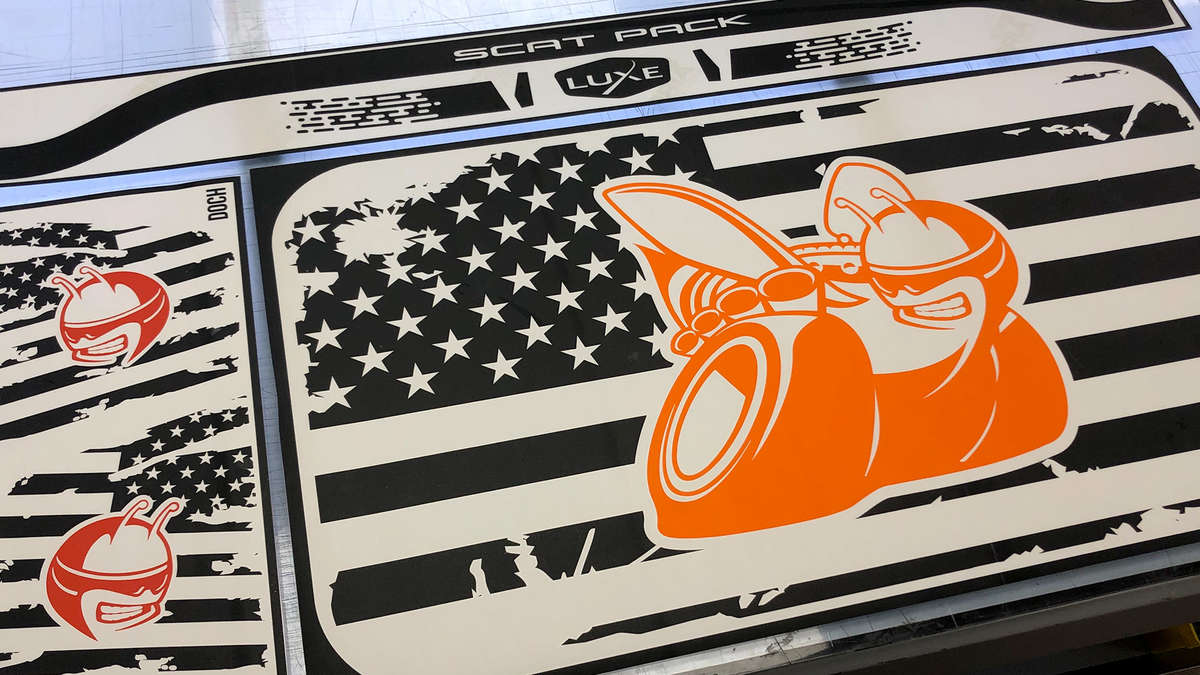 Custom Scat Bee flag set and racetrack taillamp decal for Charger.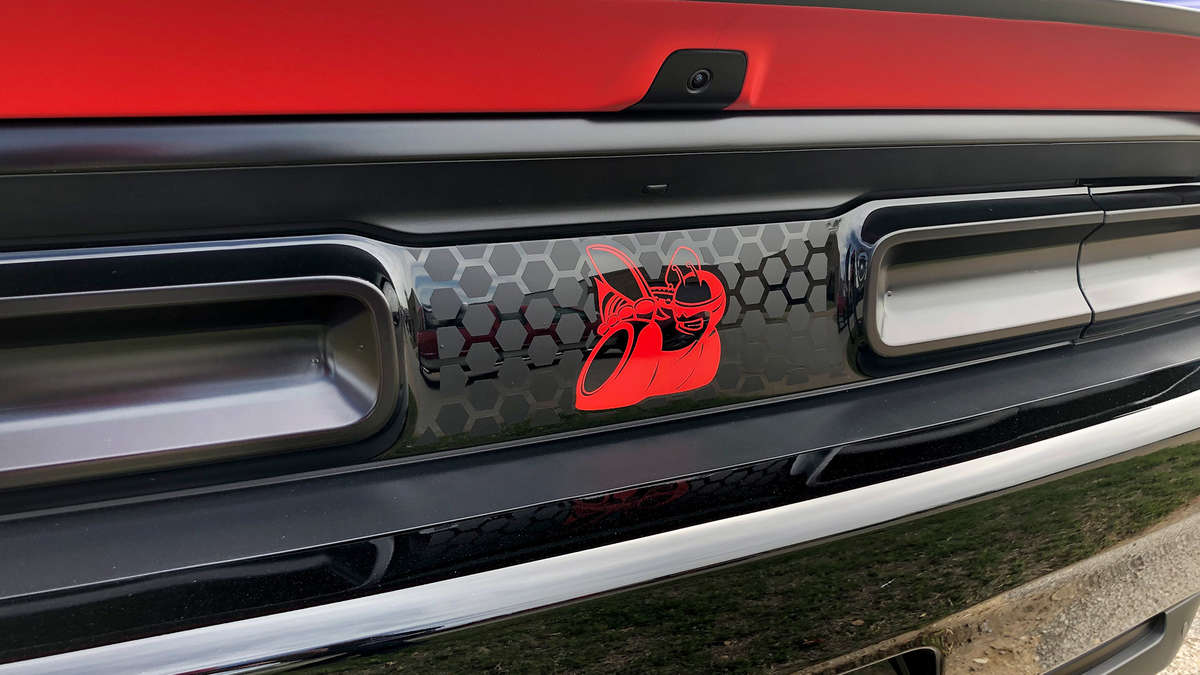 Custom Challenger taillight divider decal with red scat bee logo on a hex background.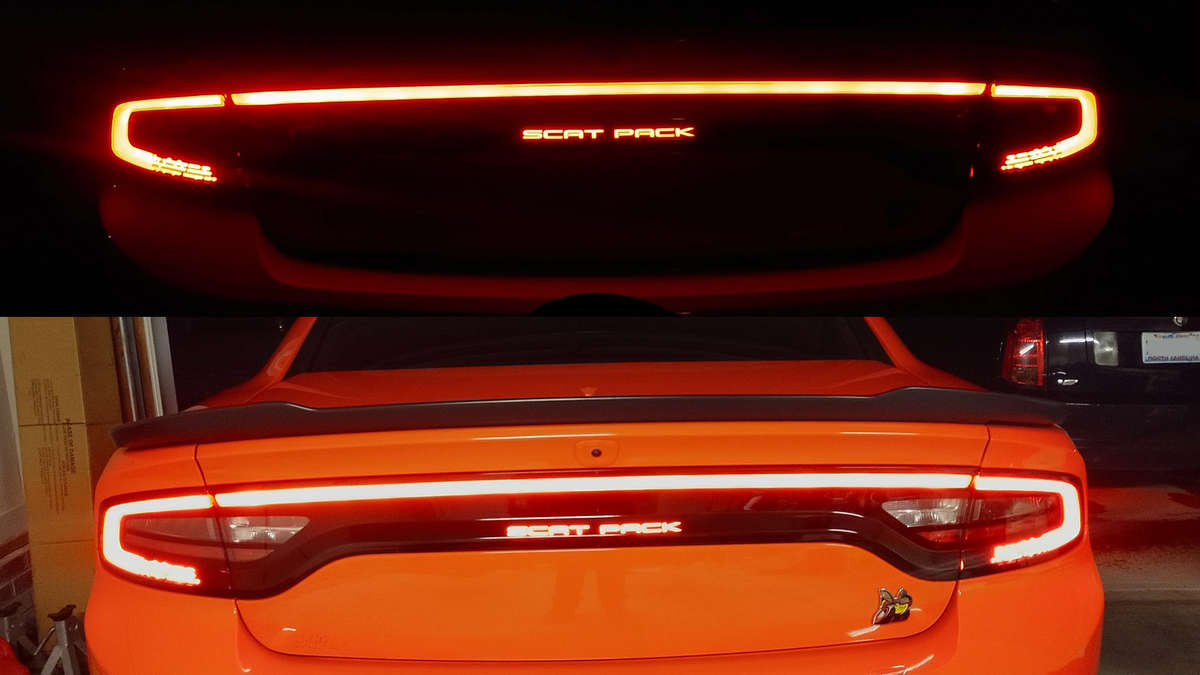 Custom Type 2 Racetrack Taillamp Decal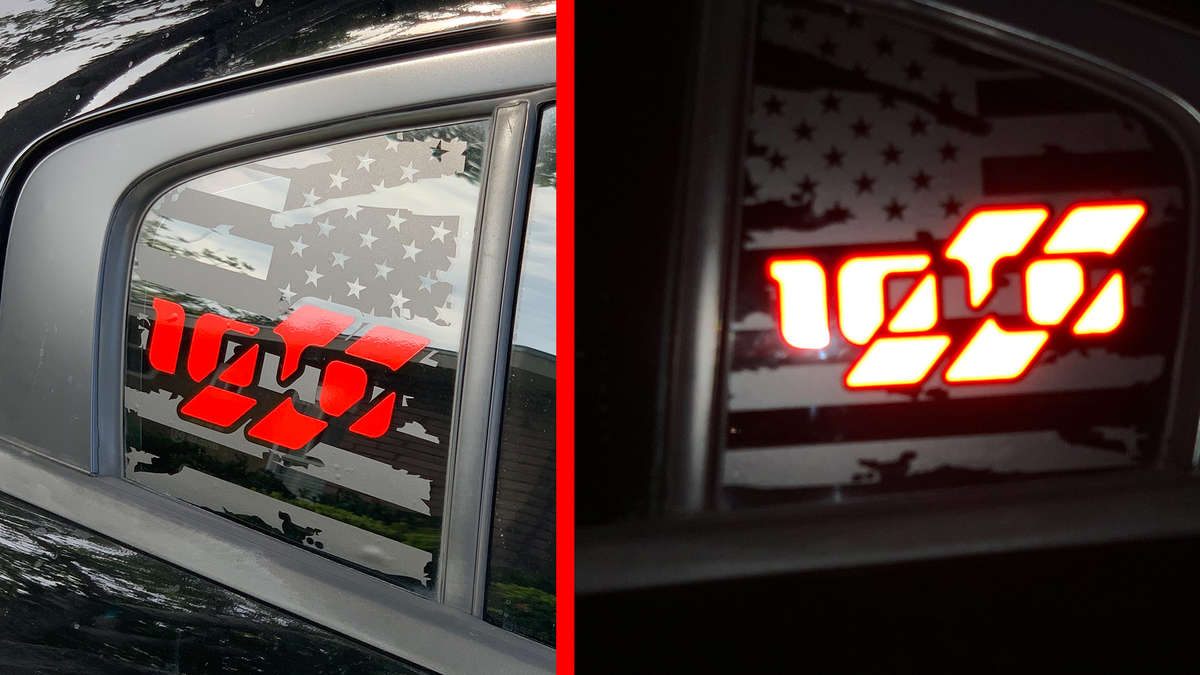 Custom 100yr Charger side window flag... reflective red looking LIT!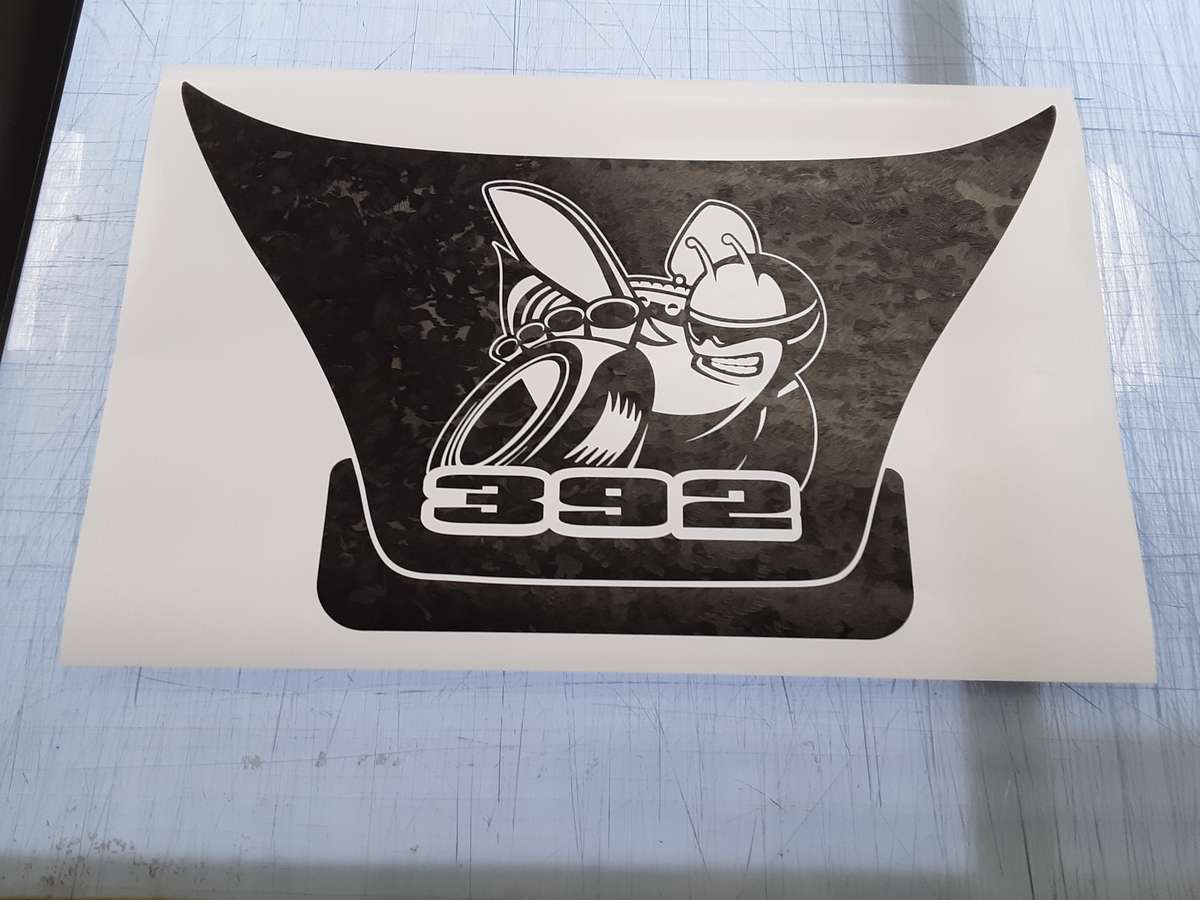 Custom forged carbon scatbee hood scoop!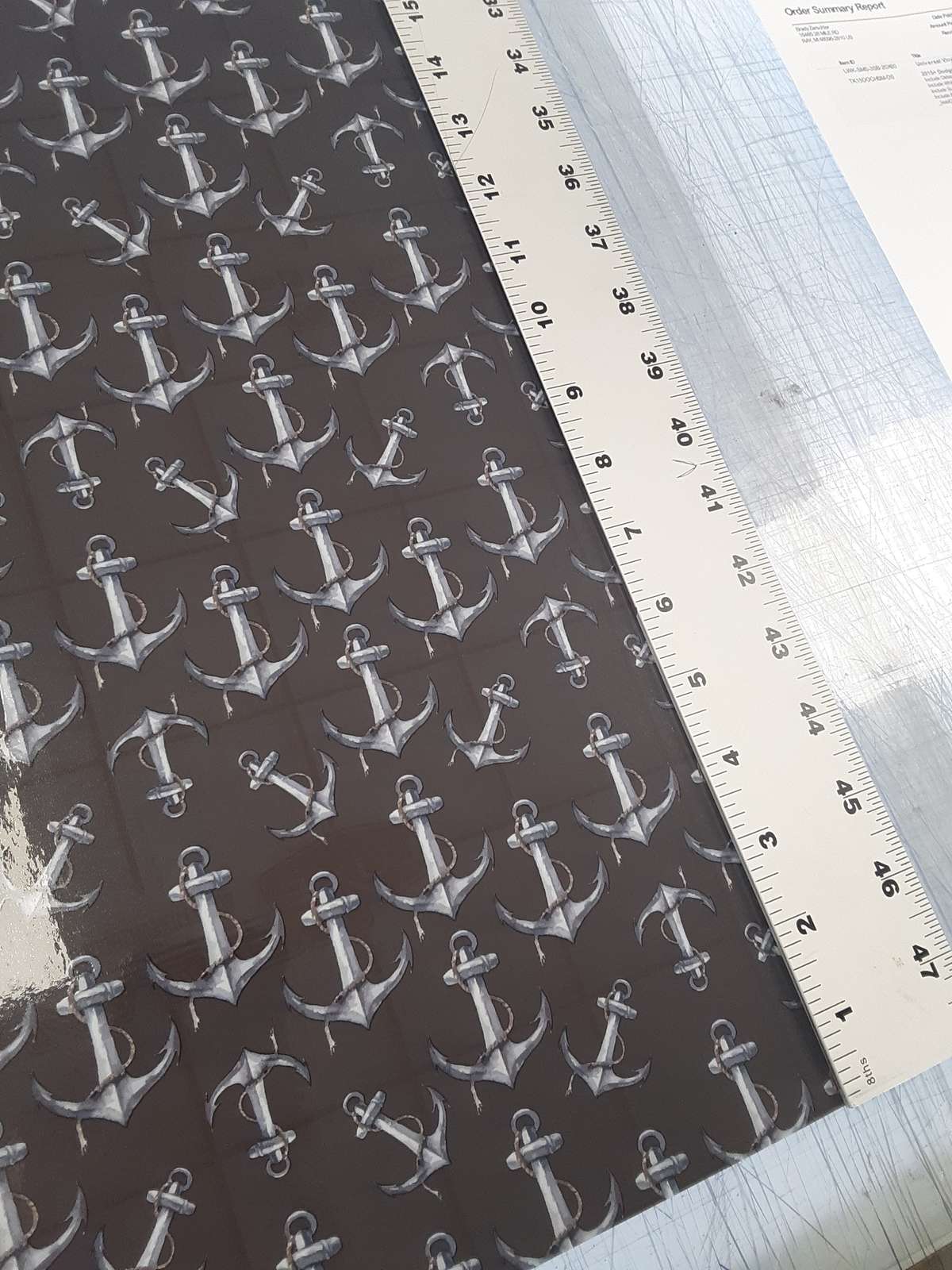 Custom printed lightwrap done with our HP R1000 printer!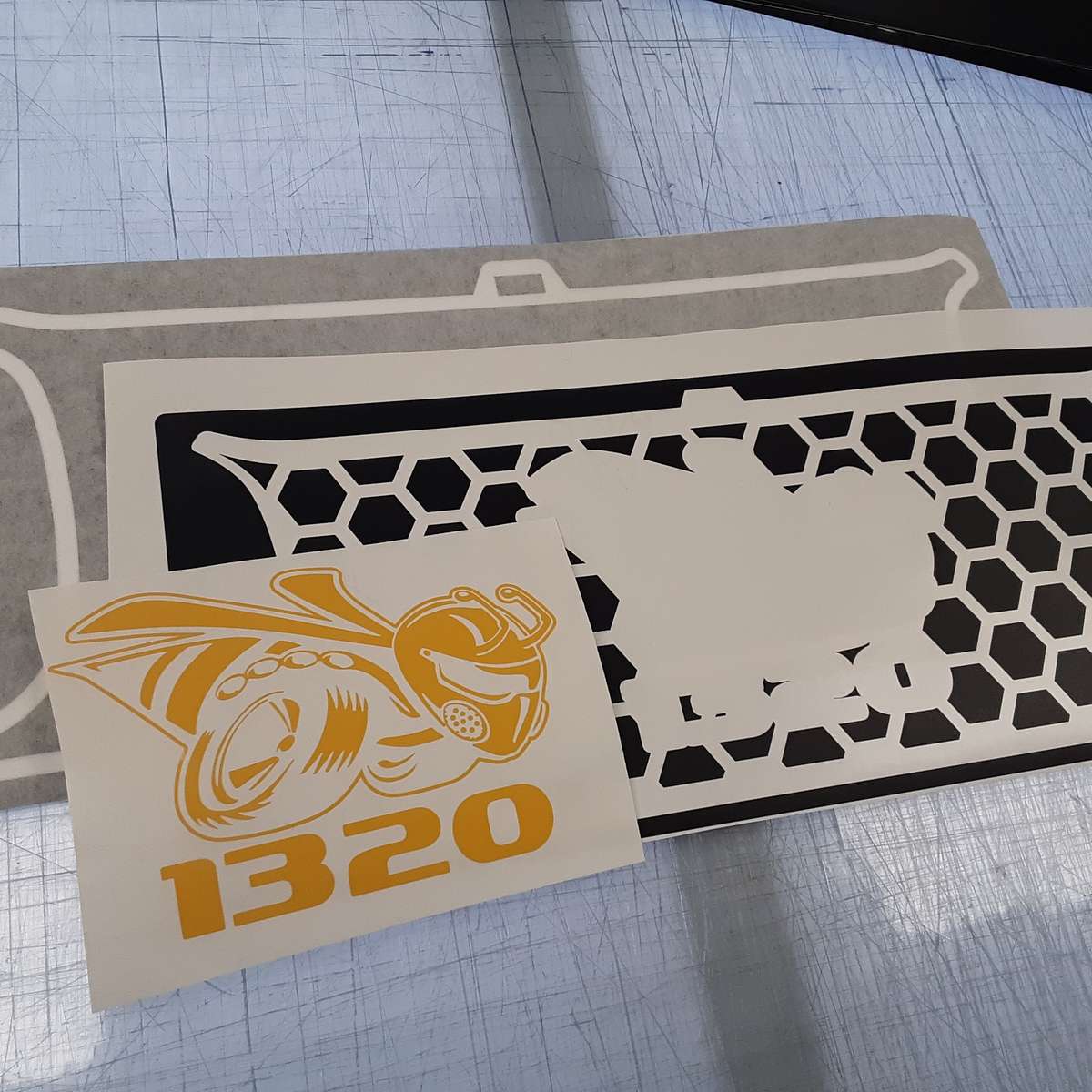 Custom challenger taillight divider! Angry 1320 Scatbee!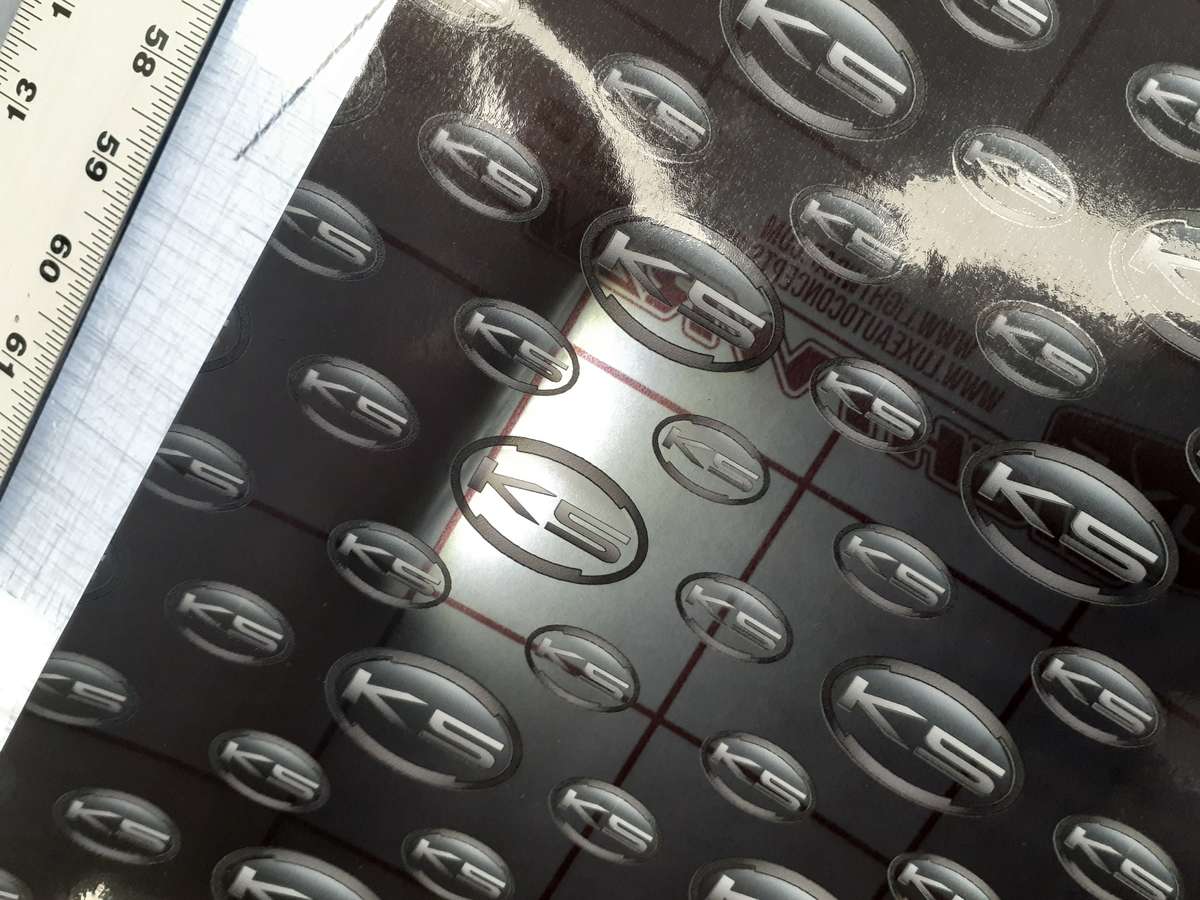 Custom K5 kia printed lightwrap! Done with our Hp R1000 printer!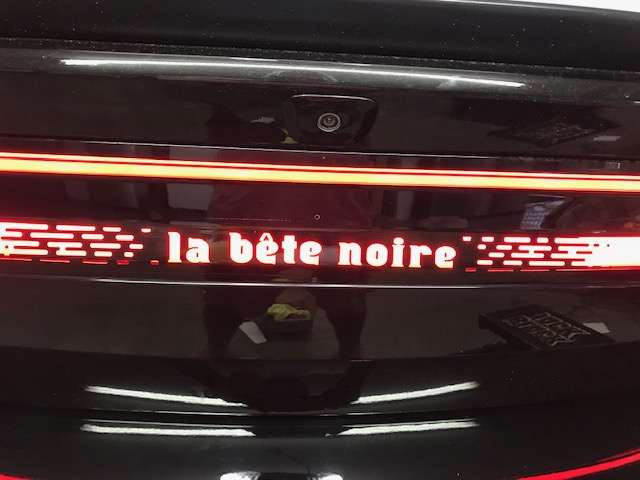 Custom racetrack fade out!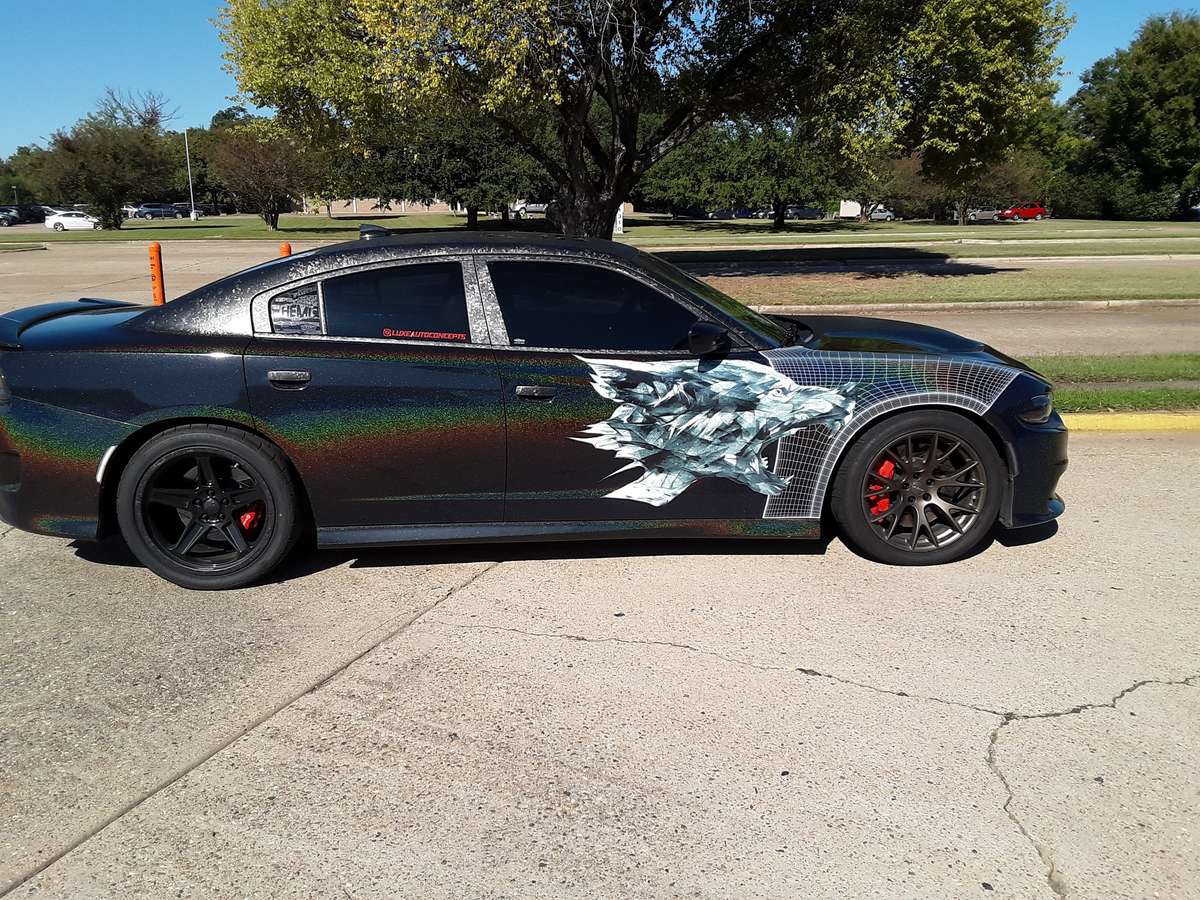 Custom Hp R1000 printed snarling wolf decal!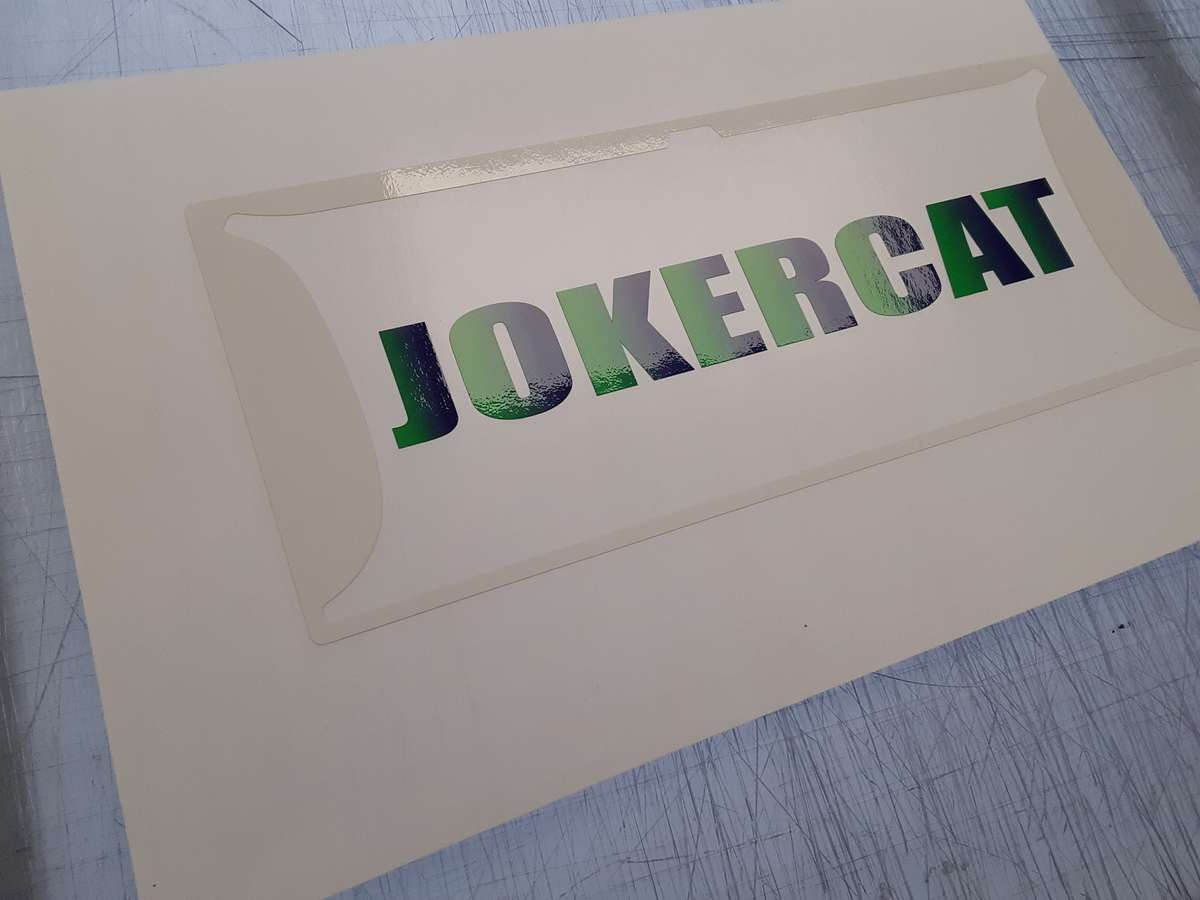 Custom HP R1000 full color gradient taillight divider text!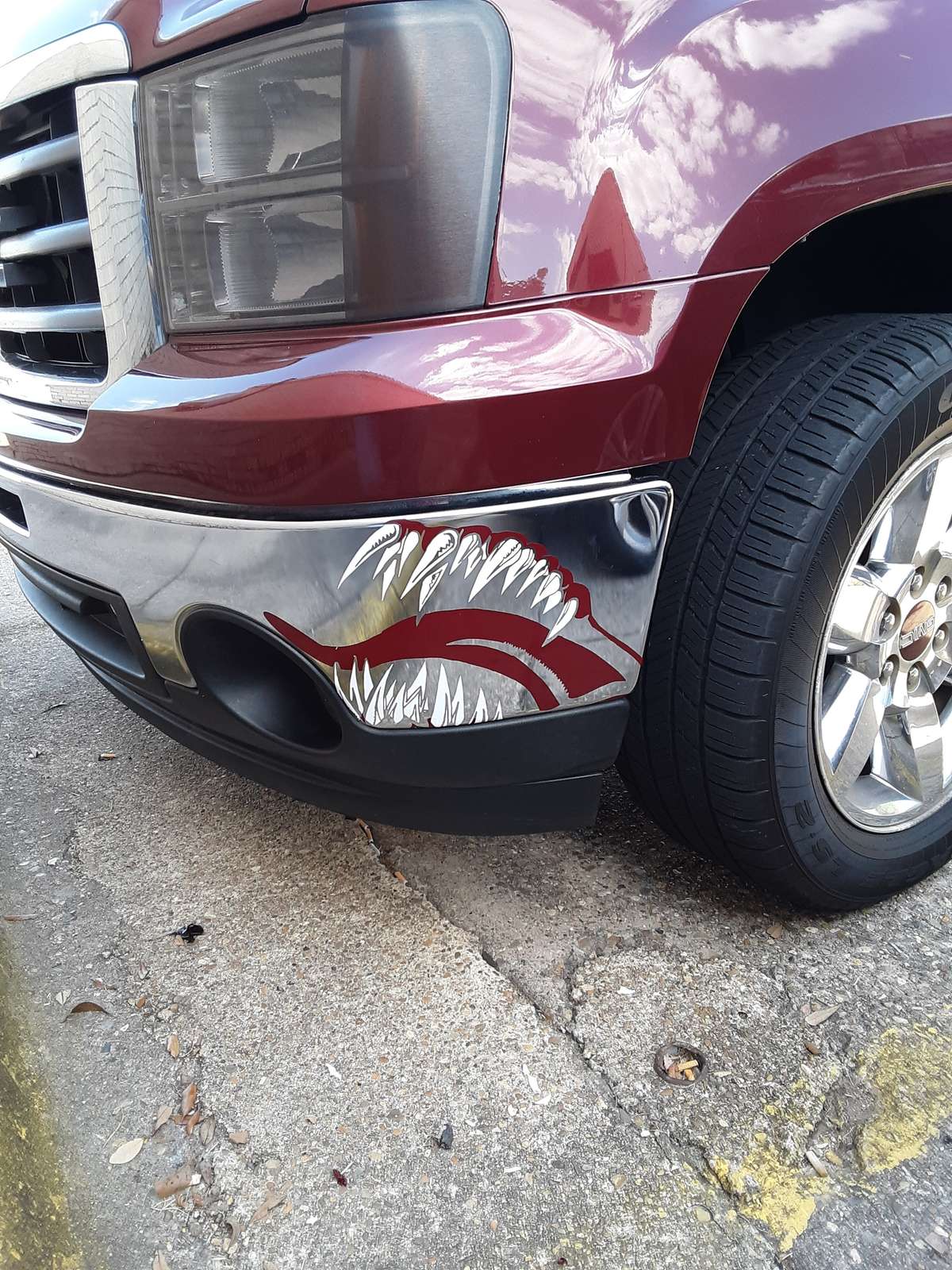 Custom monster jaw decal!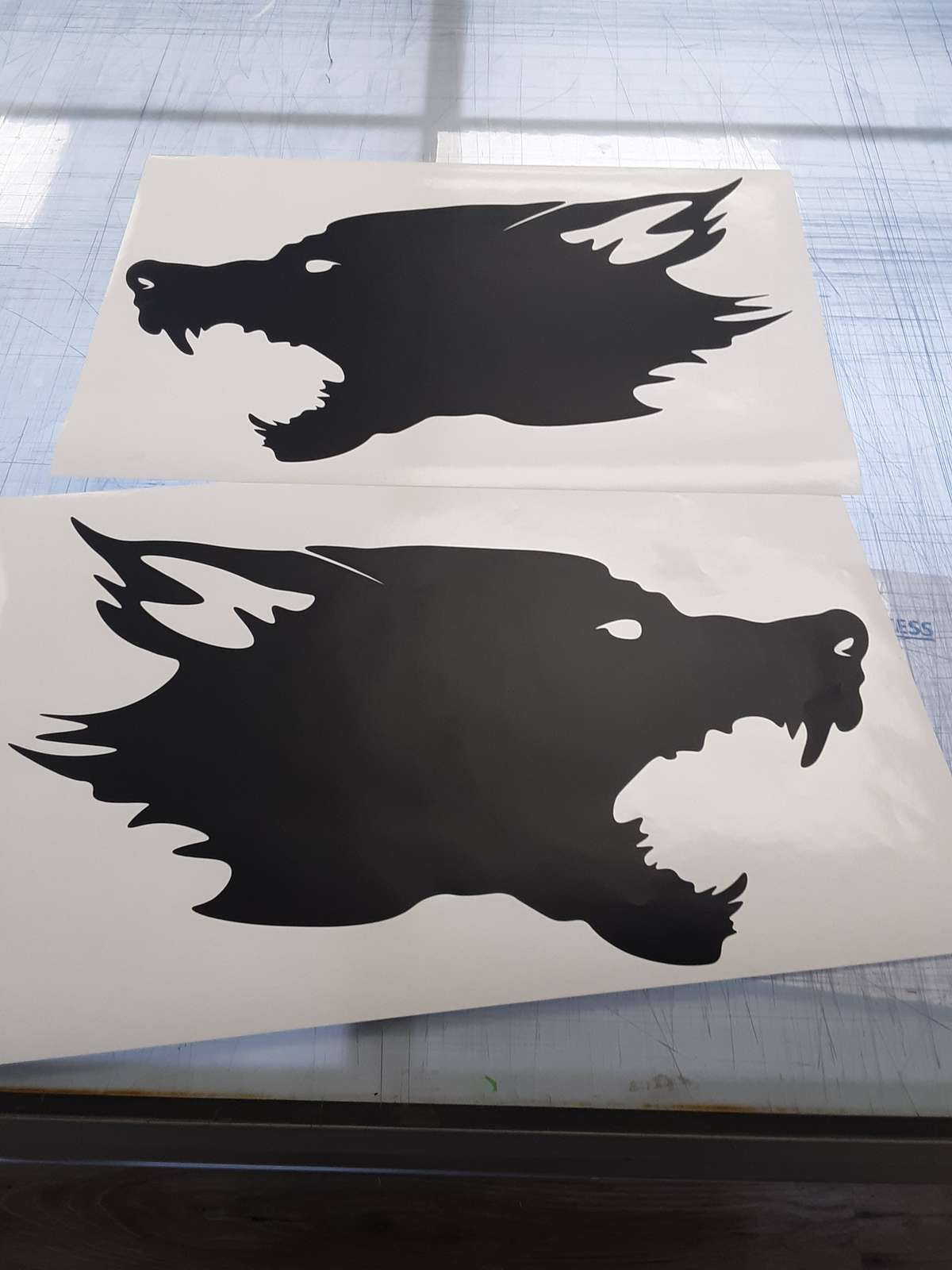 Custom snarling wolf silhouette decals!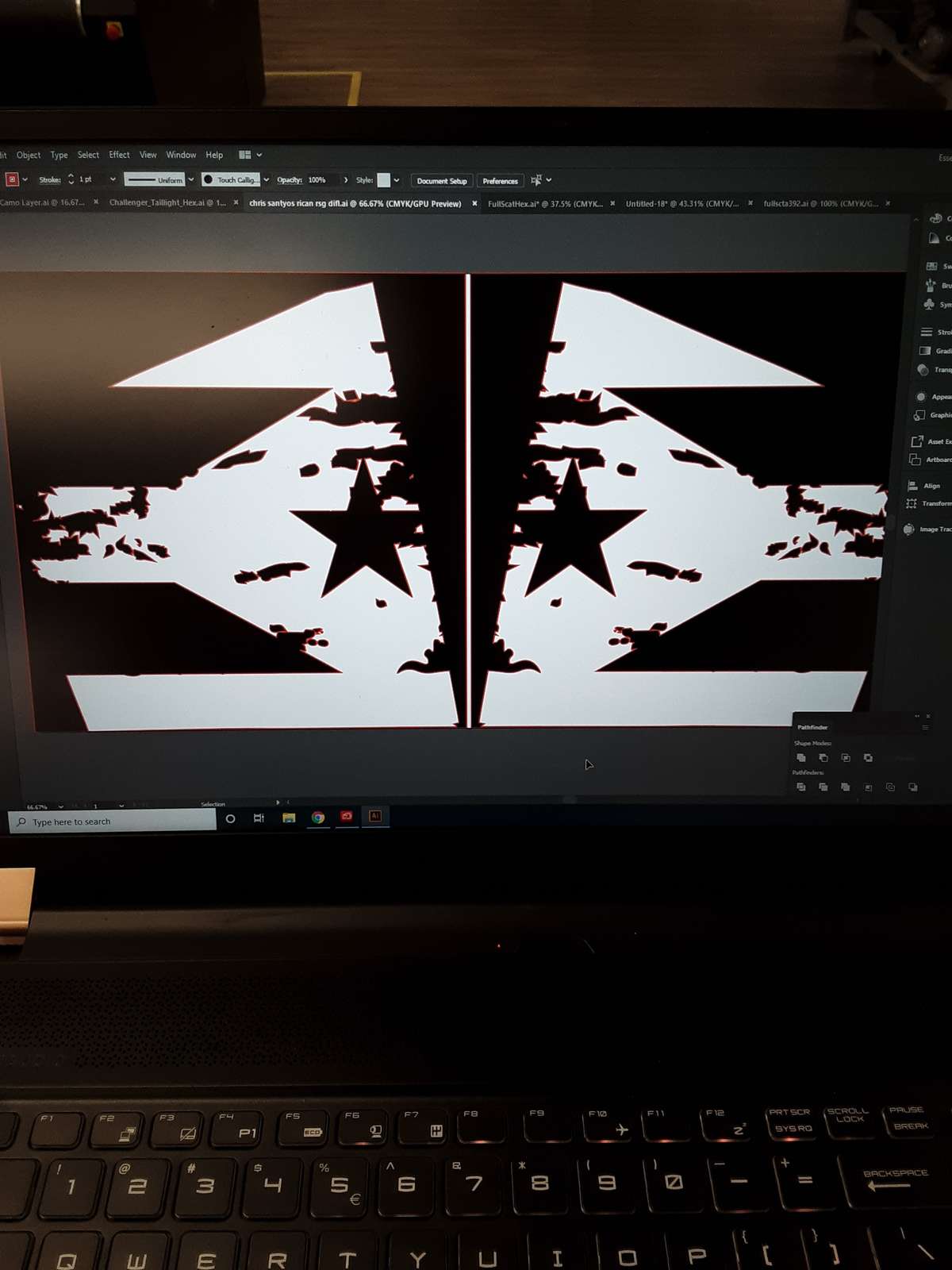 Custom designed puerto rican rear side glass flags! This was a charger!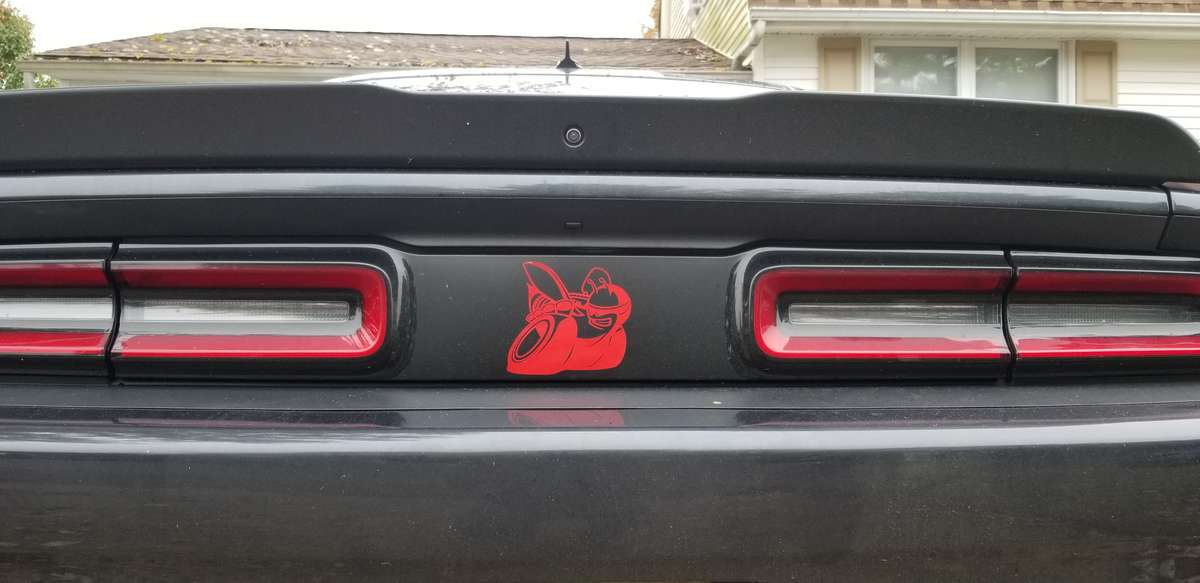 Custom challenger taillight divider!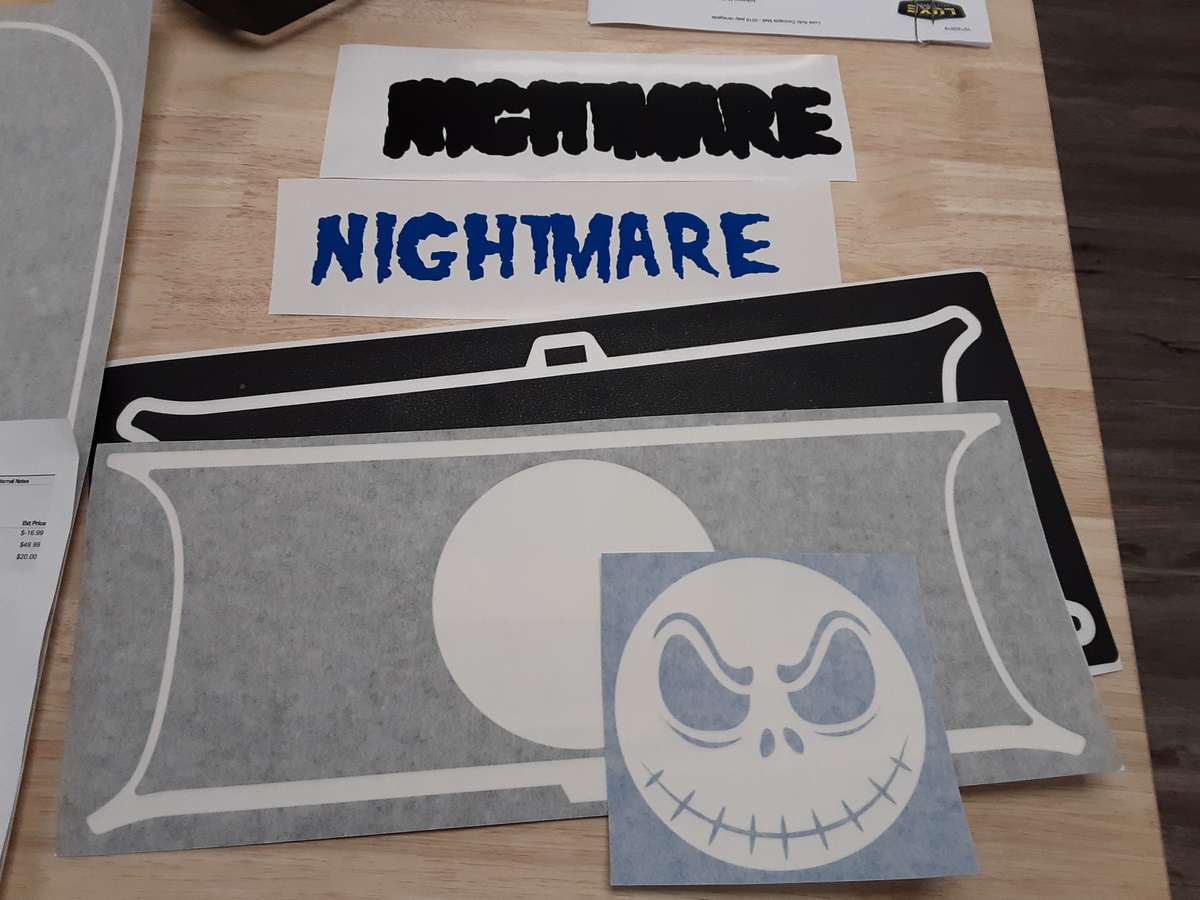 Custom challenger taillight divider!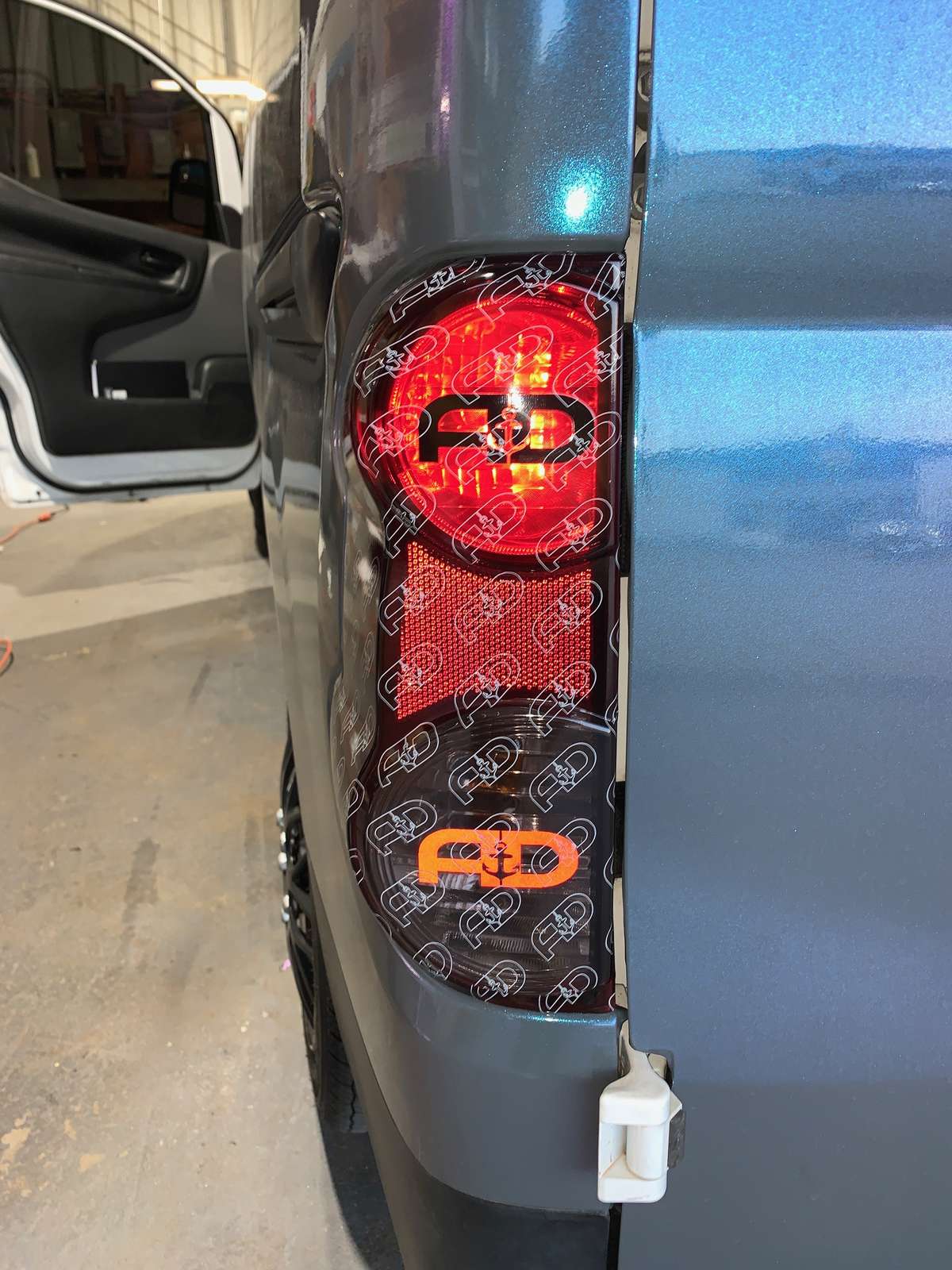 Custom HP printed midsmoke lightwrap with darksmoke and red reflective unlay decals!!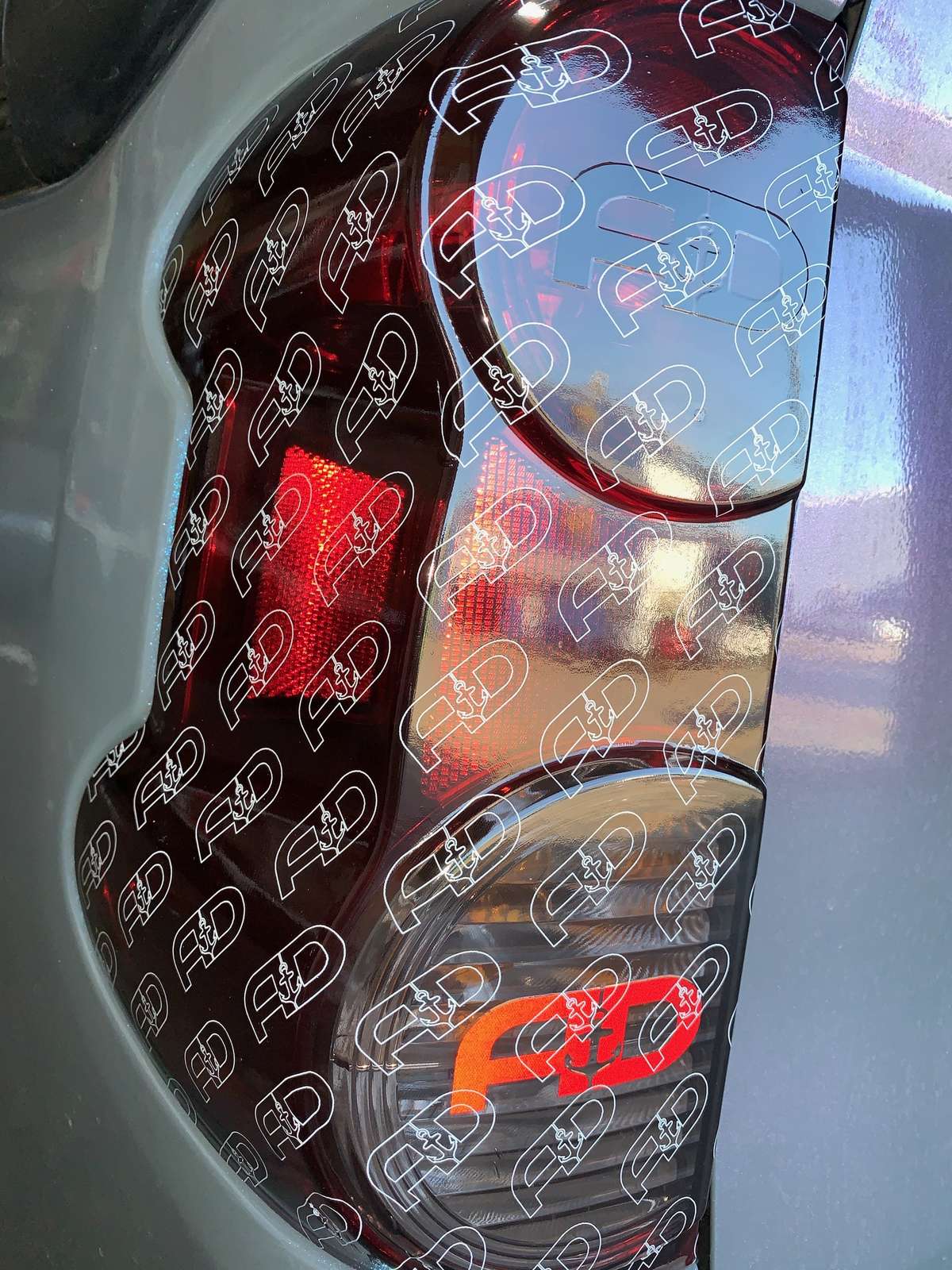 Sideview of this awesome custom printed lightwrap we made!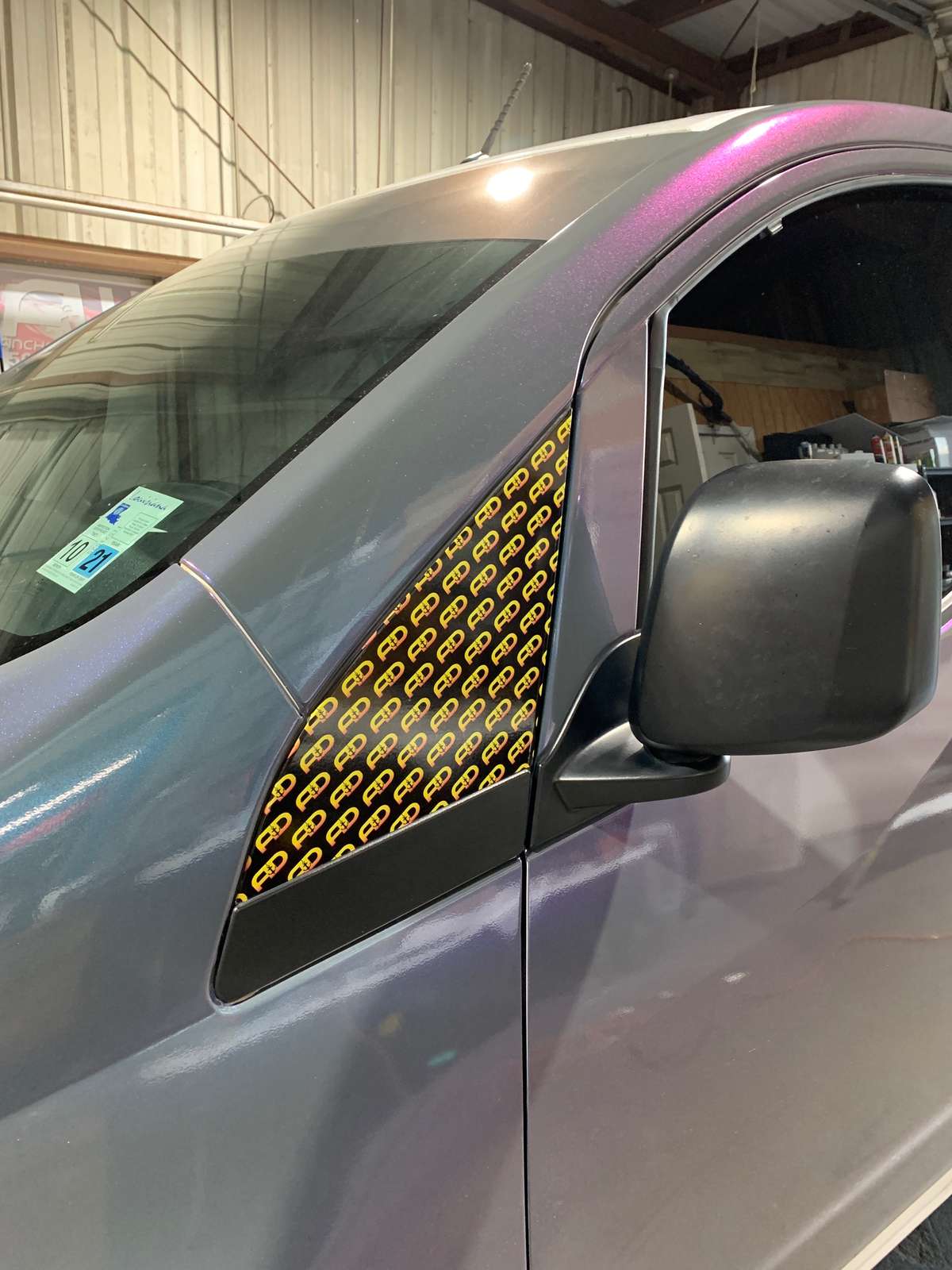 Custom printed lightsmoke gold/orange gradient color!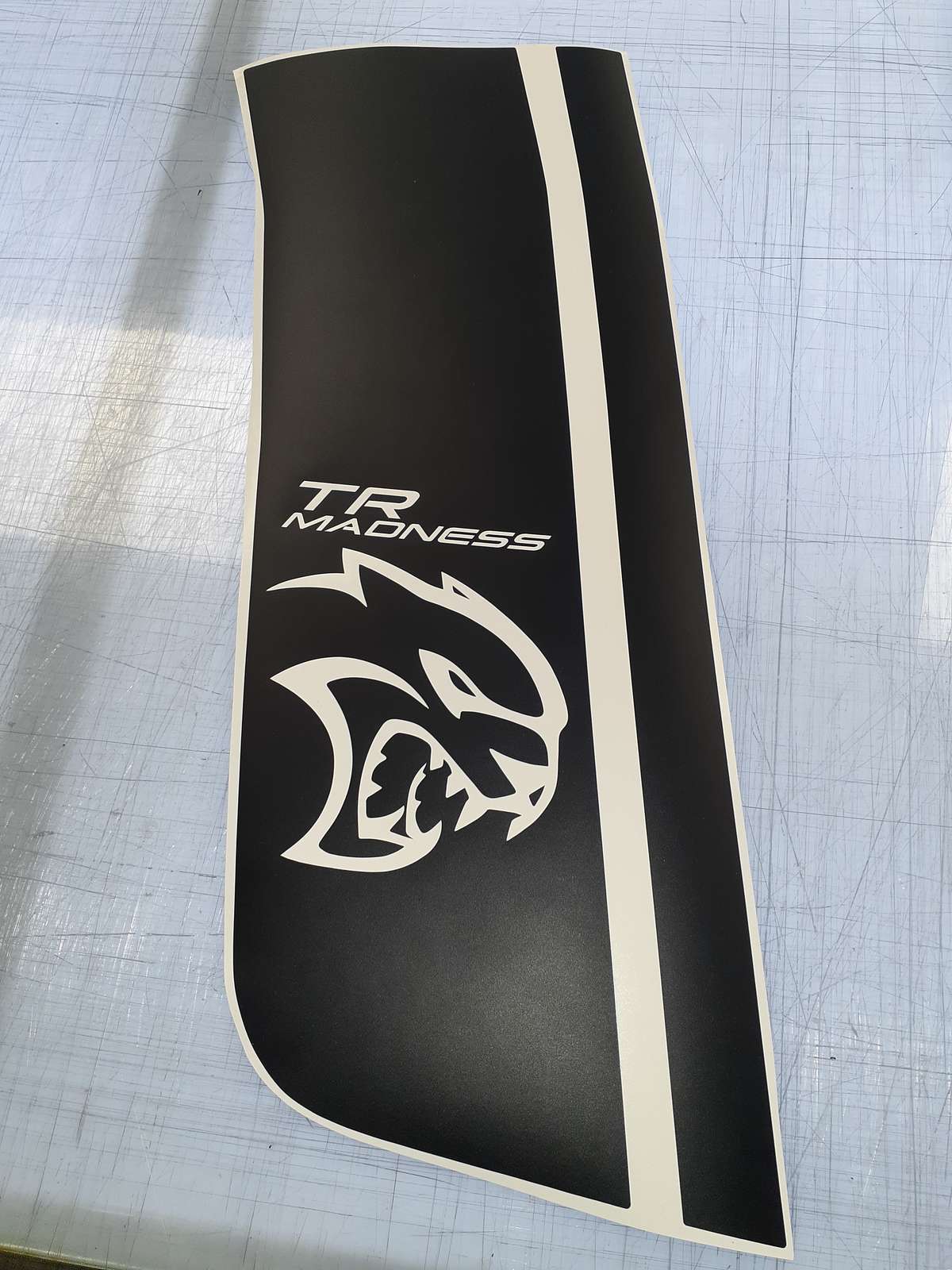 Custom Dodge Challenger tail band stripe/scat pack QP decal!!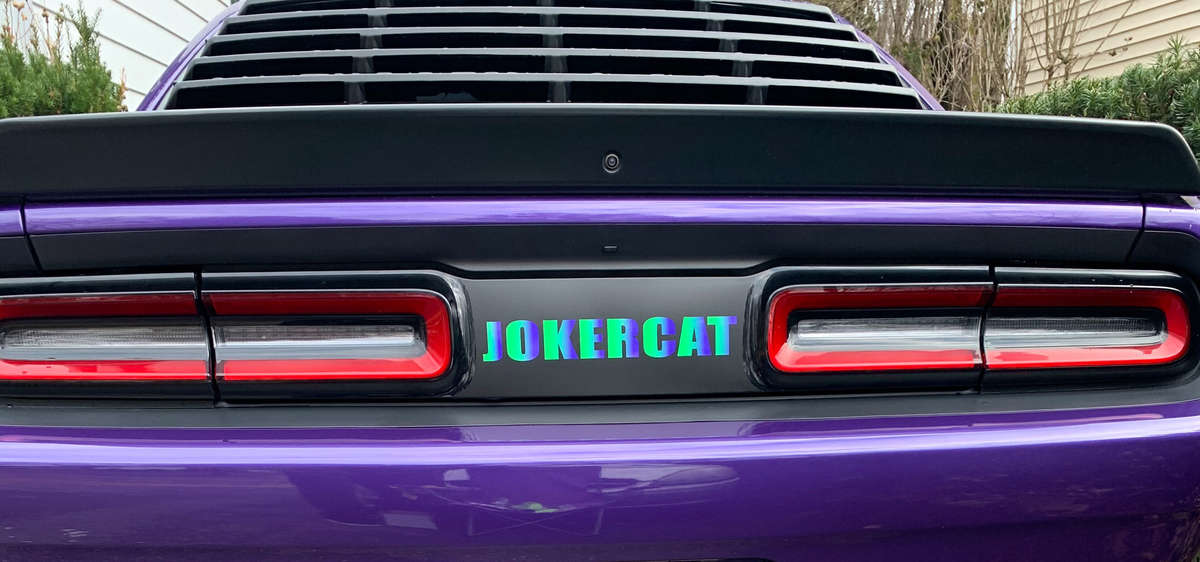 Full color HP R1000 printed taillight divider "Jokercat"!! Gradient purple and green color!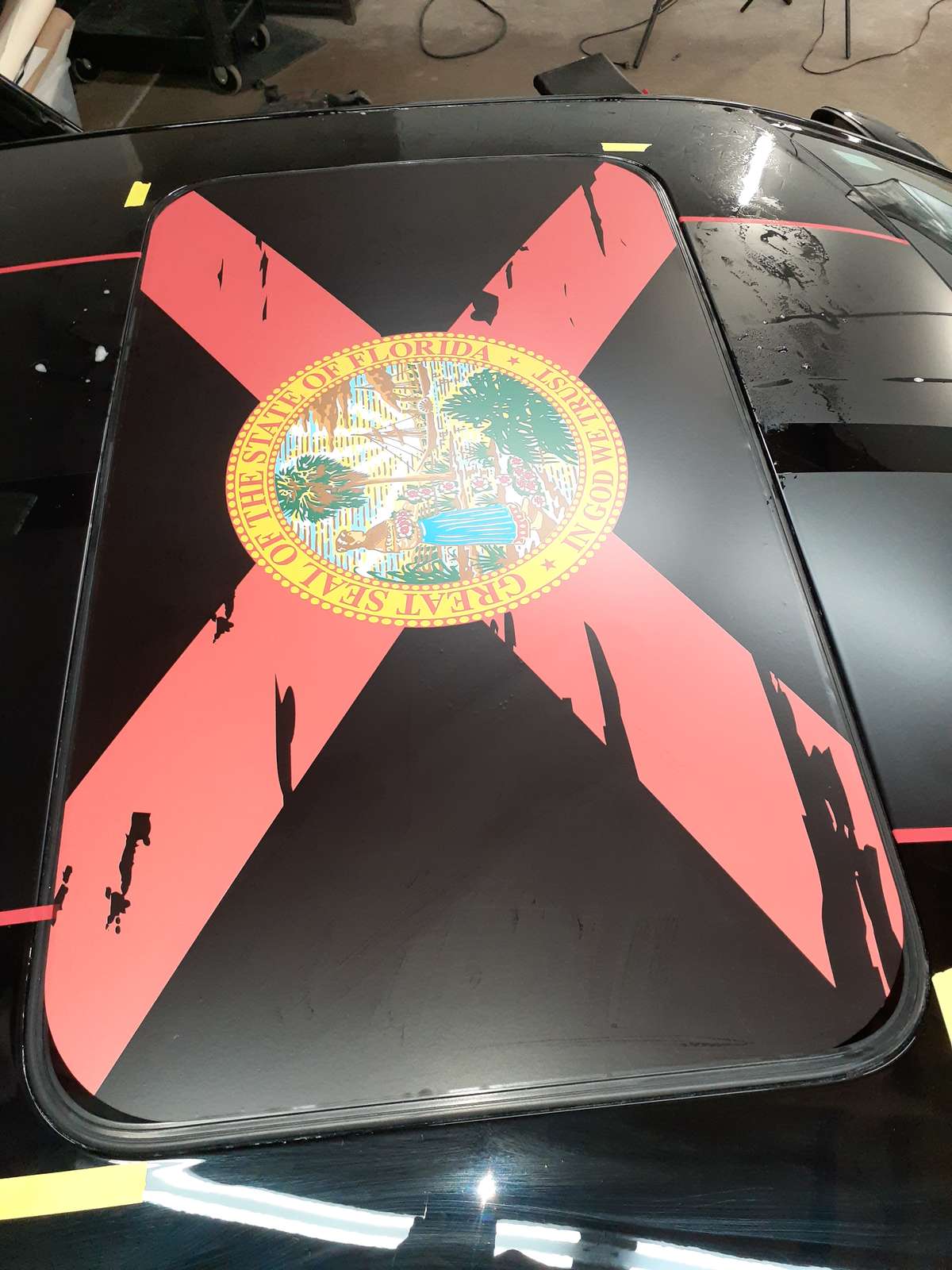 Custom HP R1000 printed light stealth lightwrap sunroof flag!!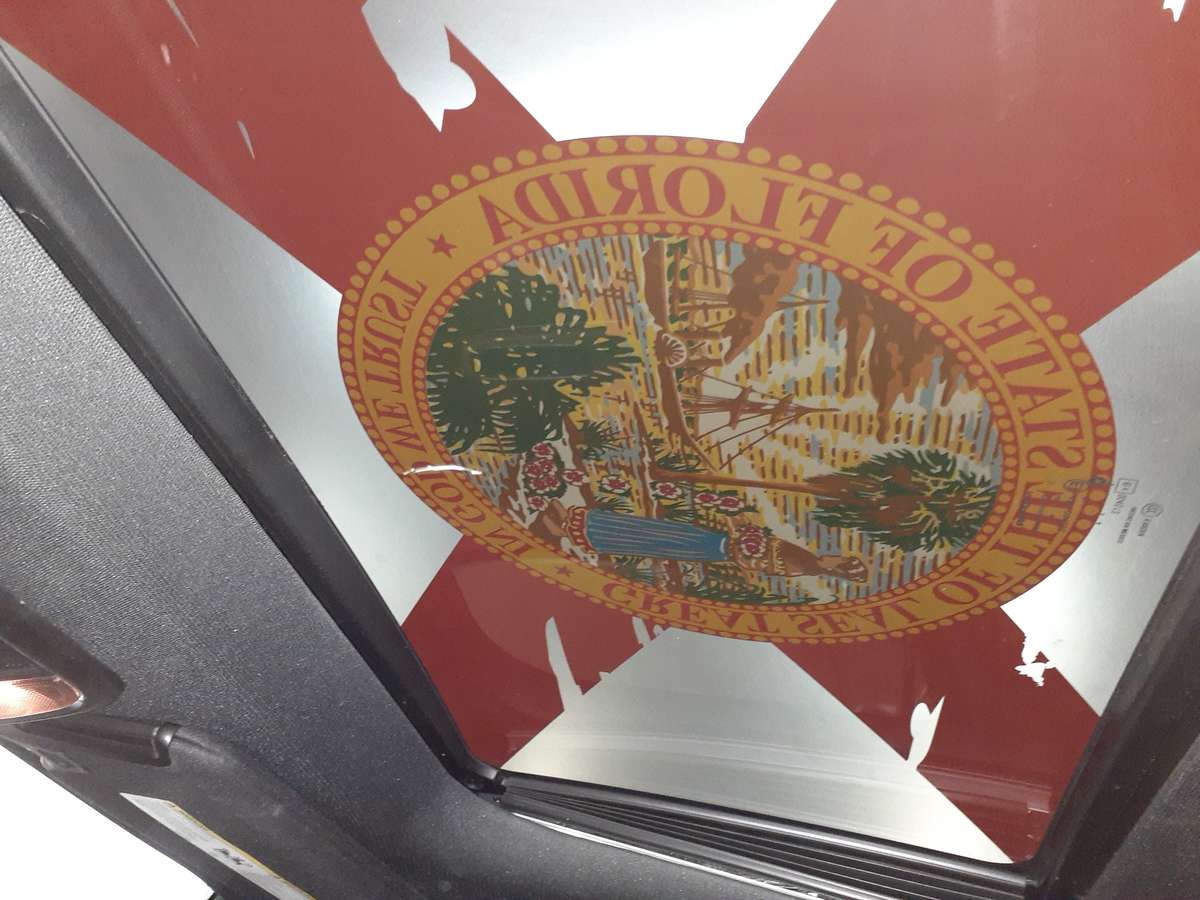 Custom printed lightwarp sunroof flag inside view!!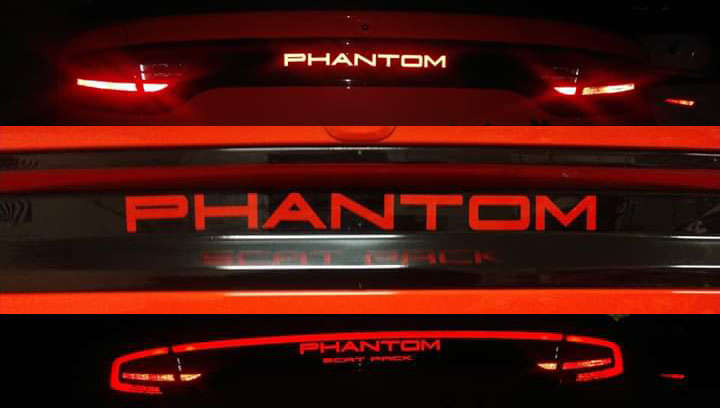 Custom taillight divider with reflective red "phantom" thrown in!! Looks LIT!!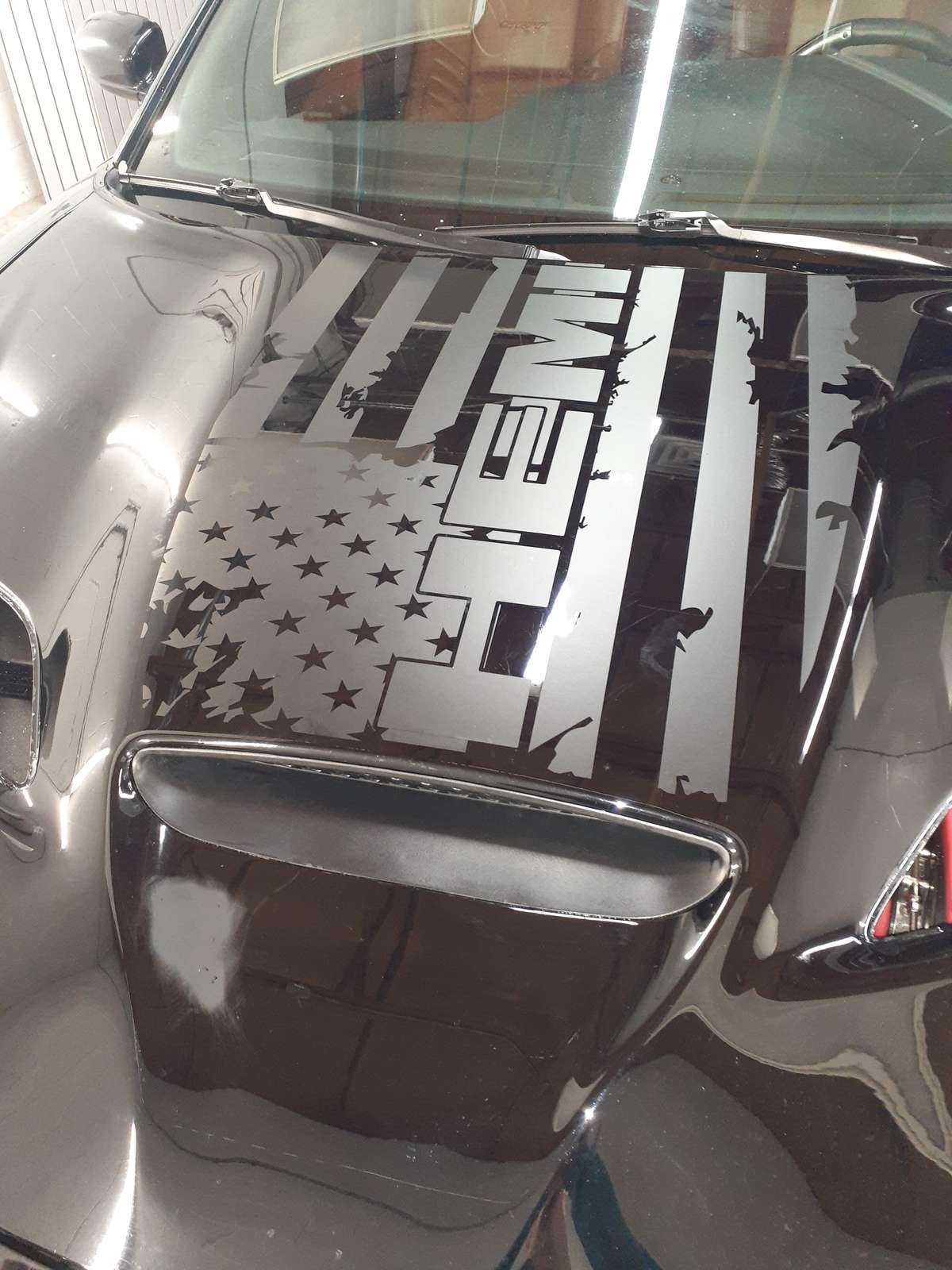 custom charger hemi hoodbulge!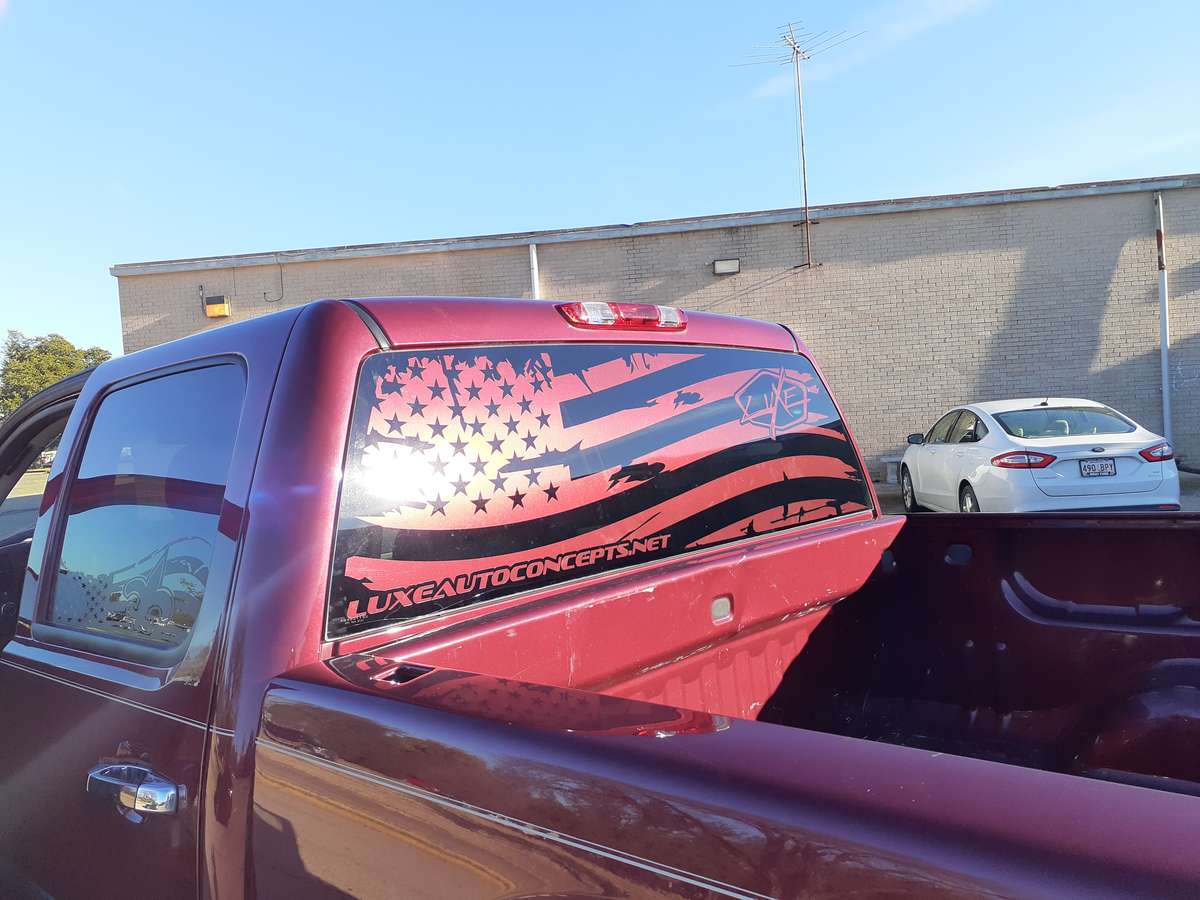 custom chevy rear window flag!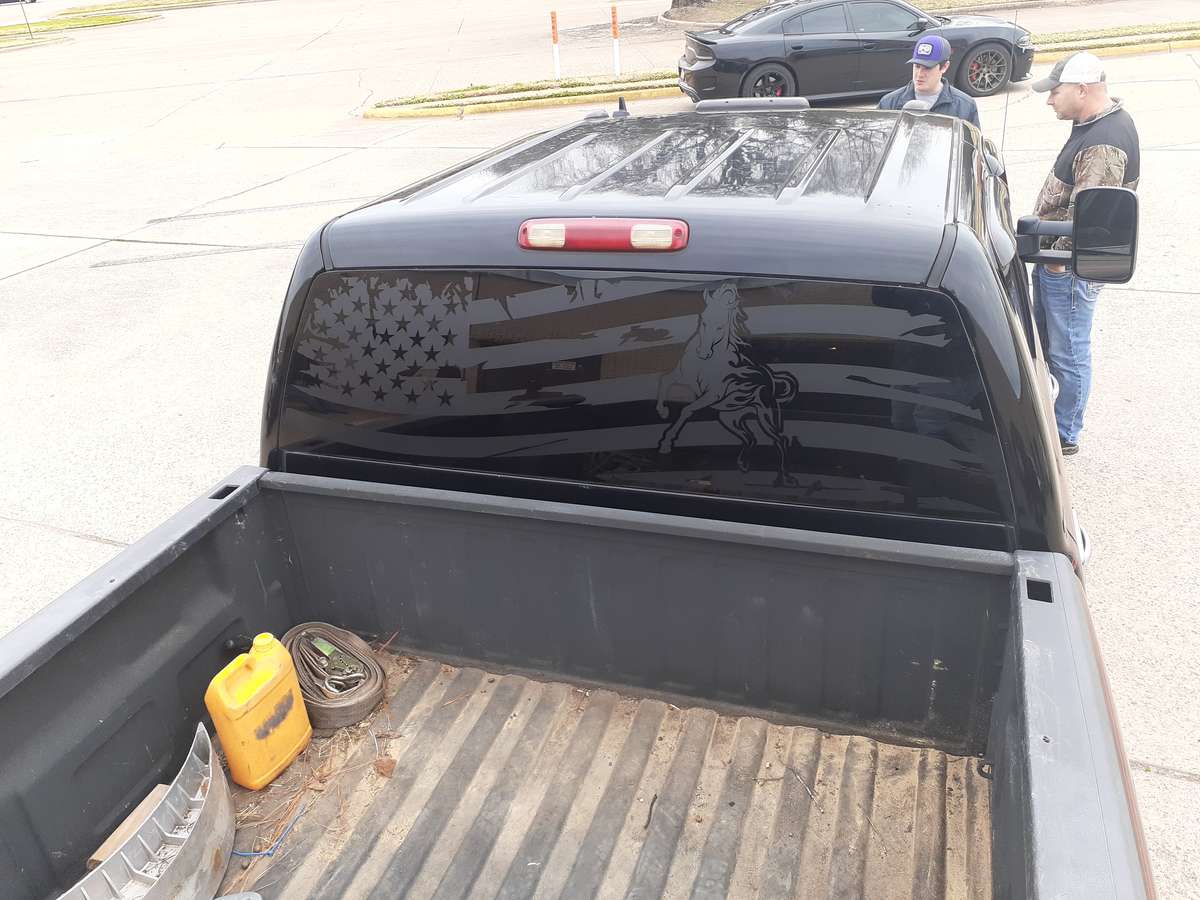 custom chevy rear window flag with stallion!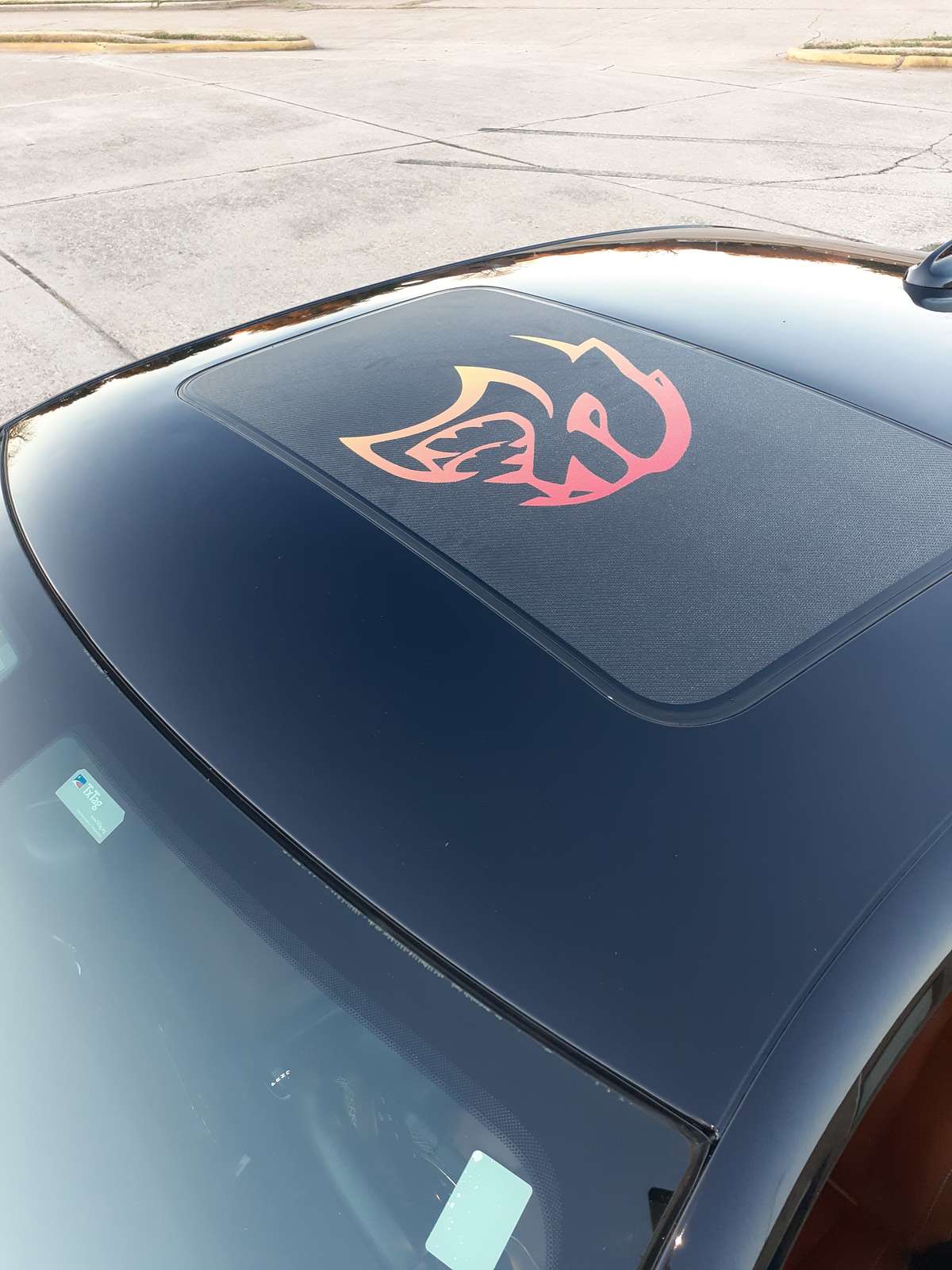 custom charger sunroof flag Hp R1000 print on carbon fiber!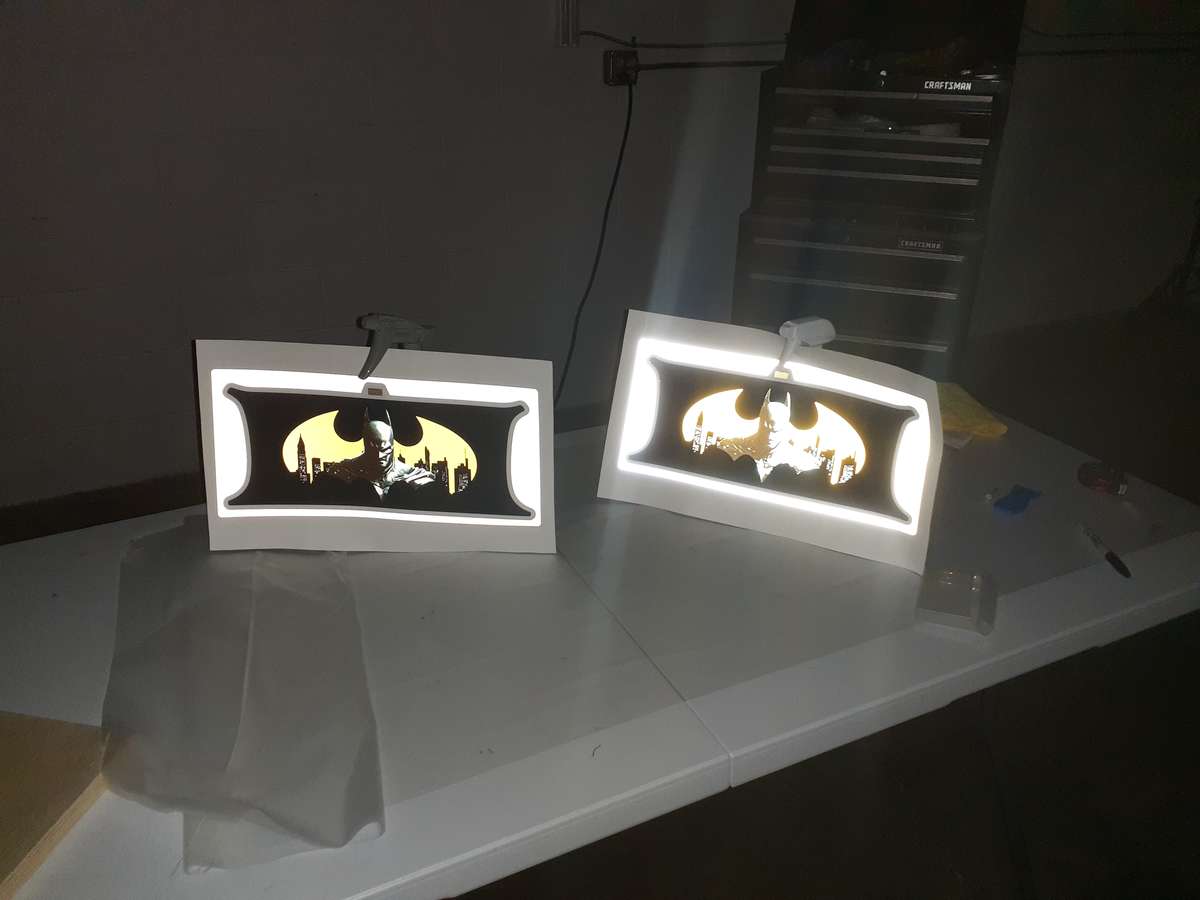 Custom batman reflective taillight divider for challengers!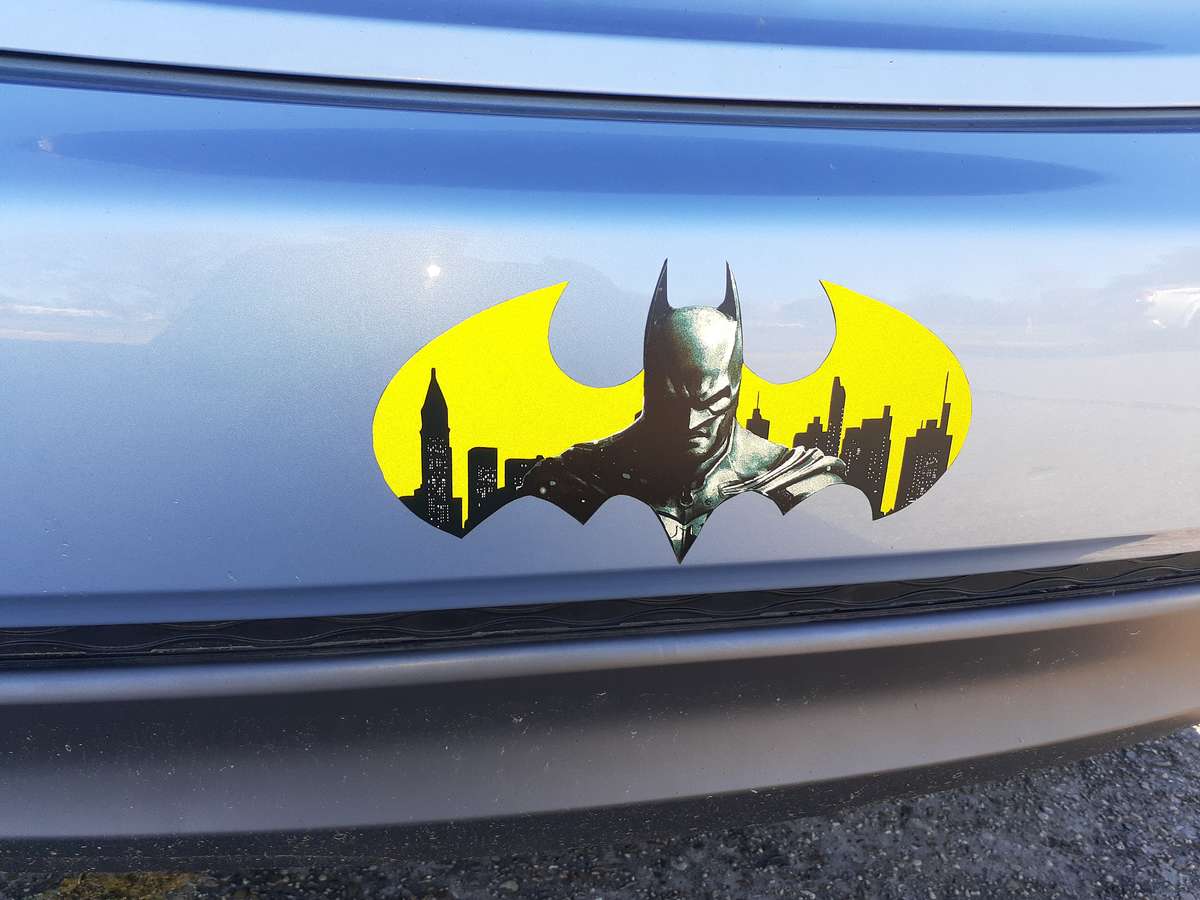 Custom batman decal trimmed for a bumper!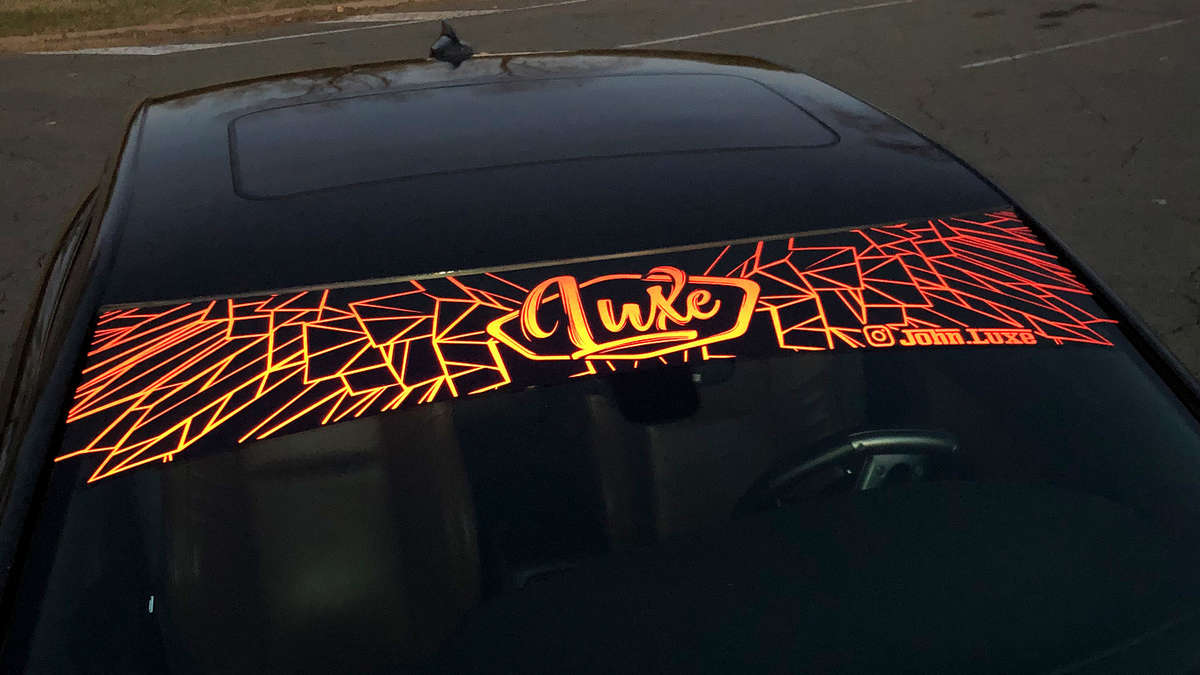 Custom windshield banner decal with LightWrap FX star power and reflective red