Types of Tint Explained
There are three main methods used to tint a vehicle's lights: applying a film to the lens, spraying the lens, or installing rigid covers.  Here you can learn about each and determine which is right for your project.  LightWrap made it's debut in 2018 and is quickly being adopted as the method of choice by DIY and professionals alike.... could it be exactly what you've been looking for?
Luxe LightWrap
Type: Cast Vinyl Film
LightWrap is designed specifically for lights and has all the amazing qualities of a cast car wrap film. The air release channels offer fast and easy installation, and there are many smoke shades and finishes available to match any style. Its cast construction allows for maximum stretch around the most complex shapes. It is suitable for both DIY and pros.
Chosen by industry leaders
"I think I've tried every smoked/tint/blackout film on the market over the past 15 years! I can say this, not one of them made us go "WOW!". Well, not until we started using the Luxe LightWrap film. This stuff is awesome! We always have the three different shades in stock because we know this is a quality cast film and something we are confident to stand behind. I would have to say pretty much every color change wrap that comes out of our shop has some shades of Luxe tinted film on it. Luxe is the only option for us, end of story!"
- Kevin Kempf (
PG NOLA
)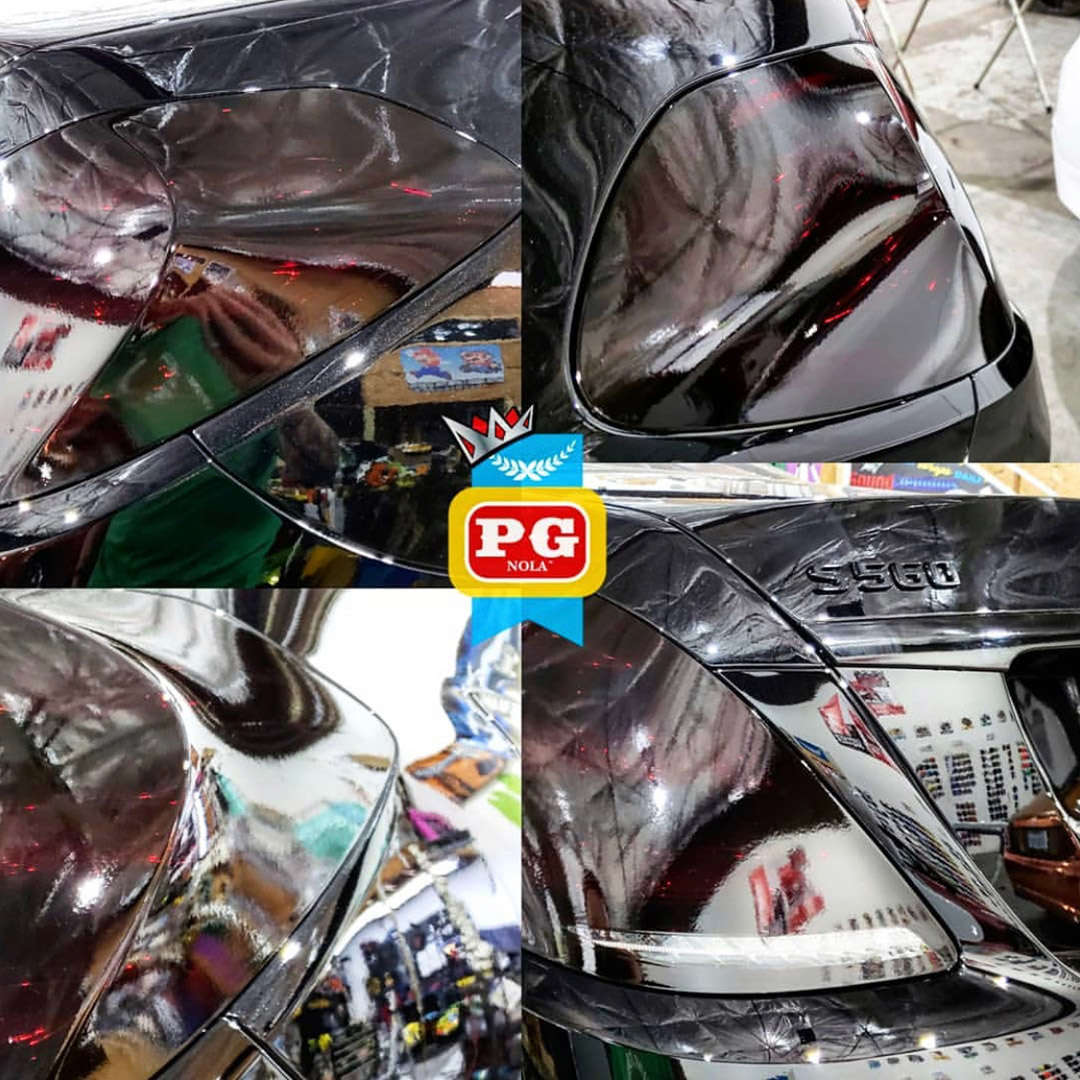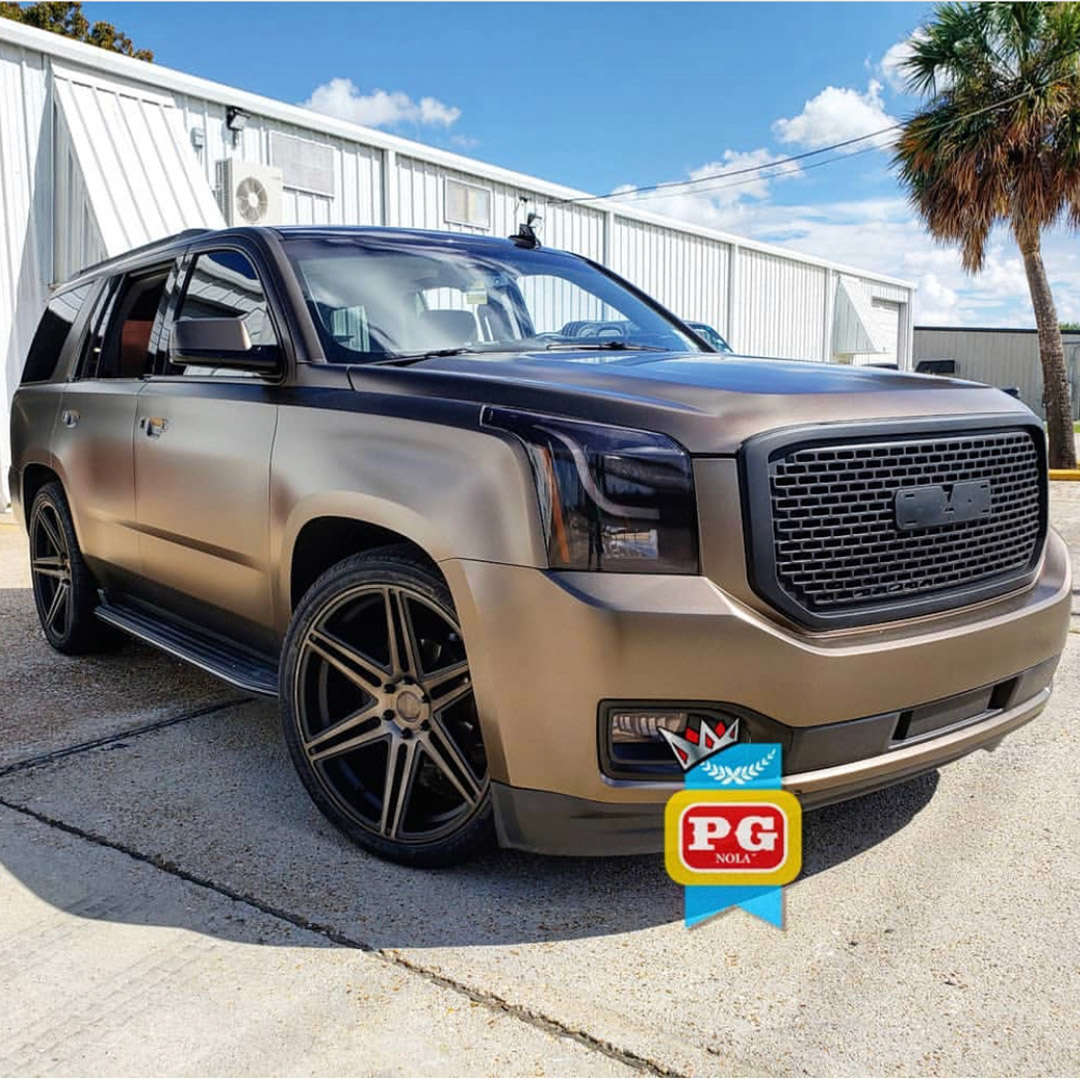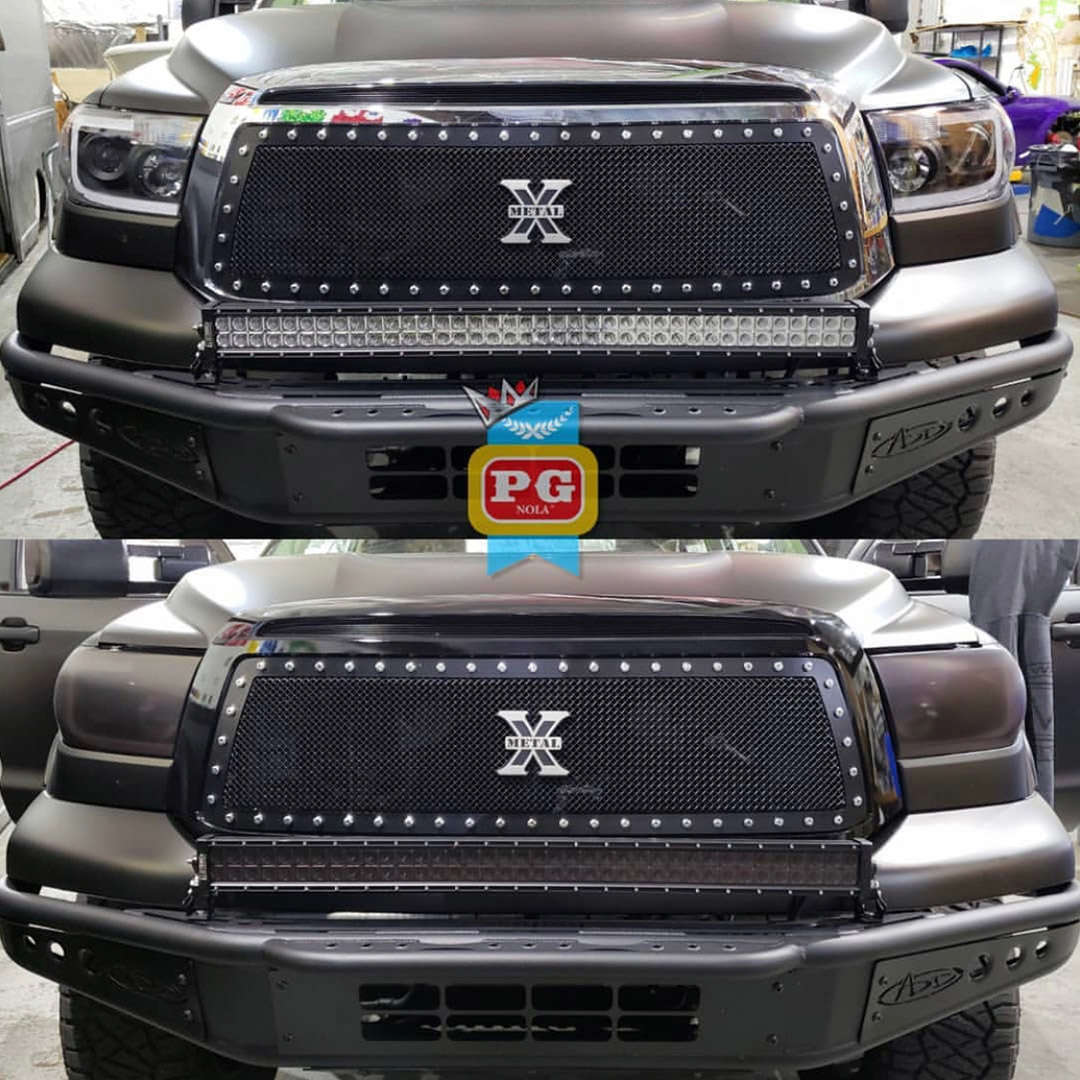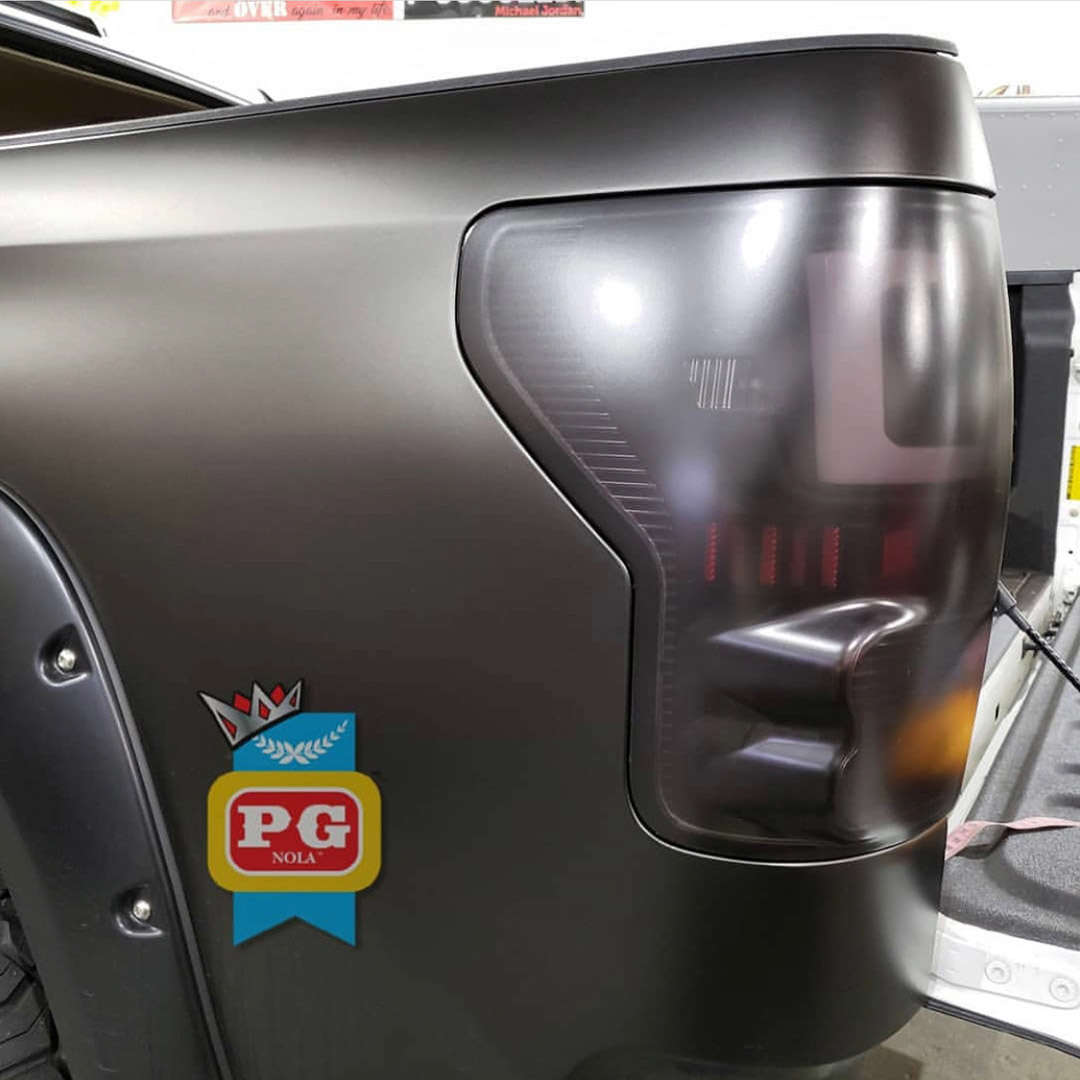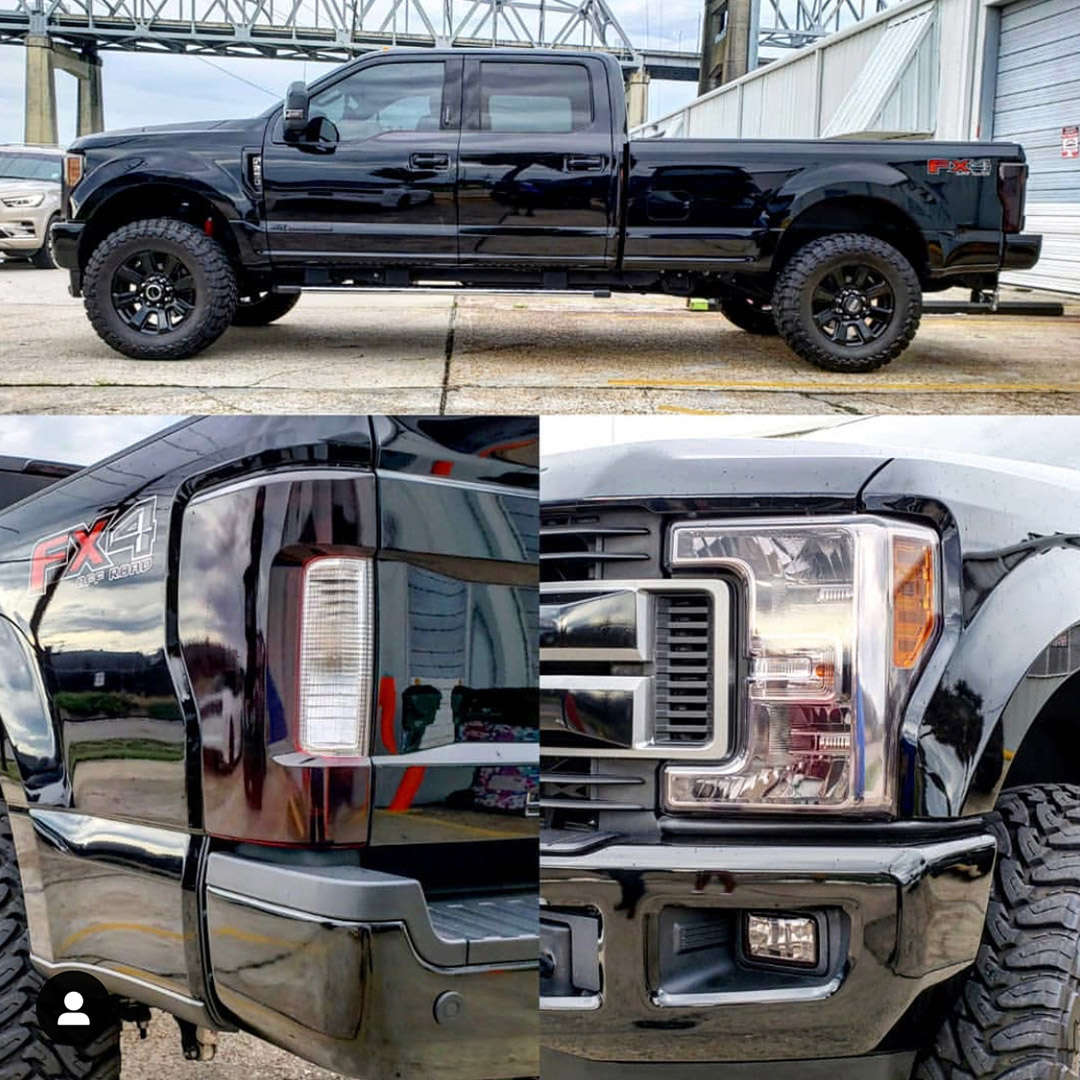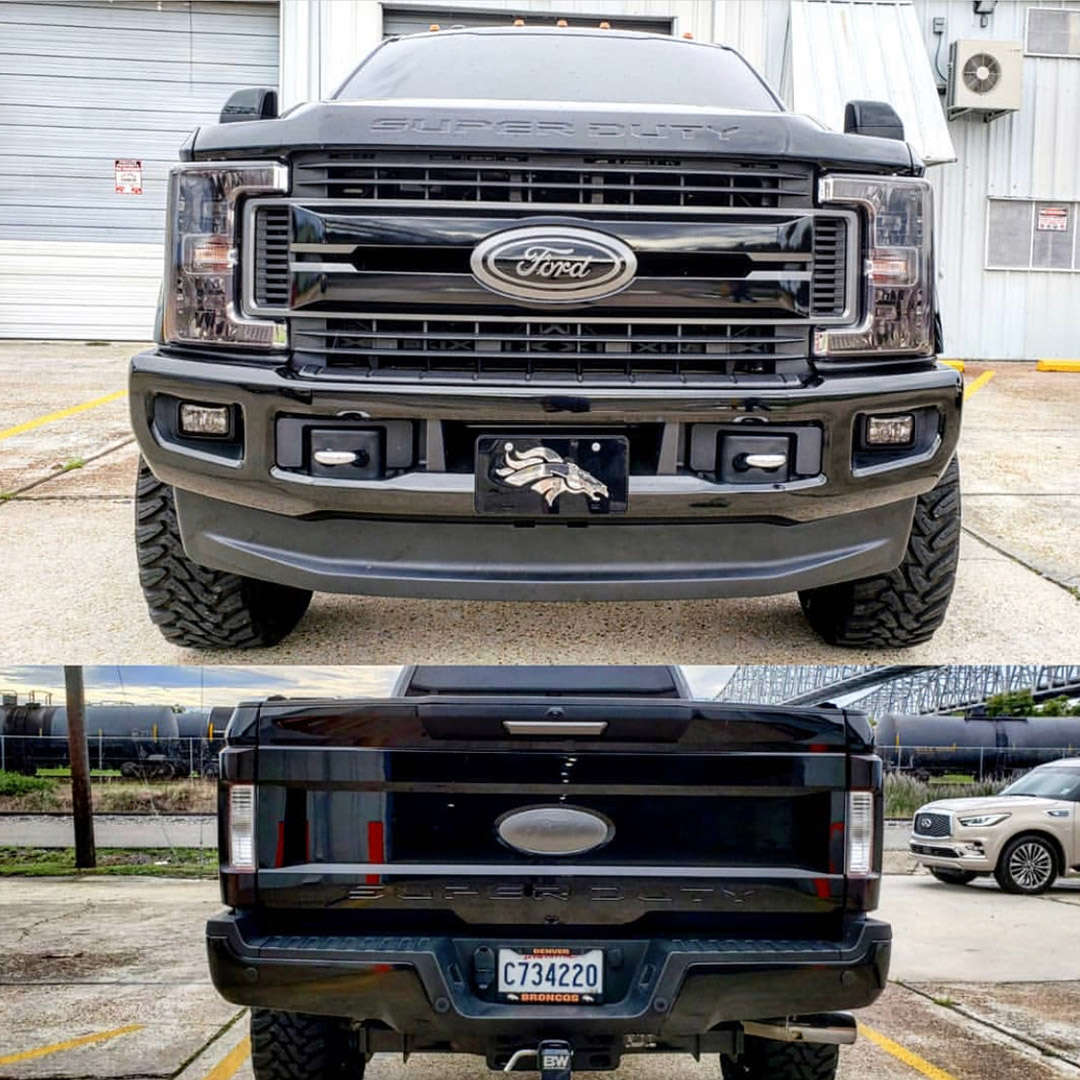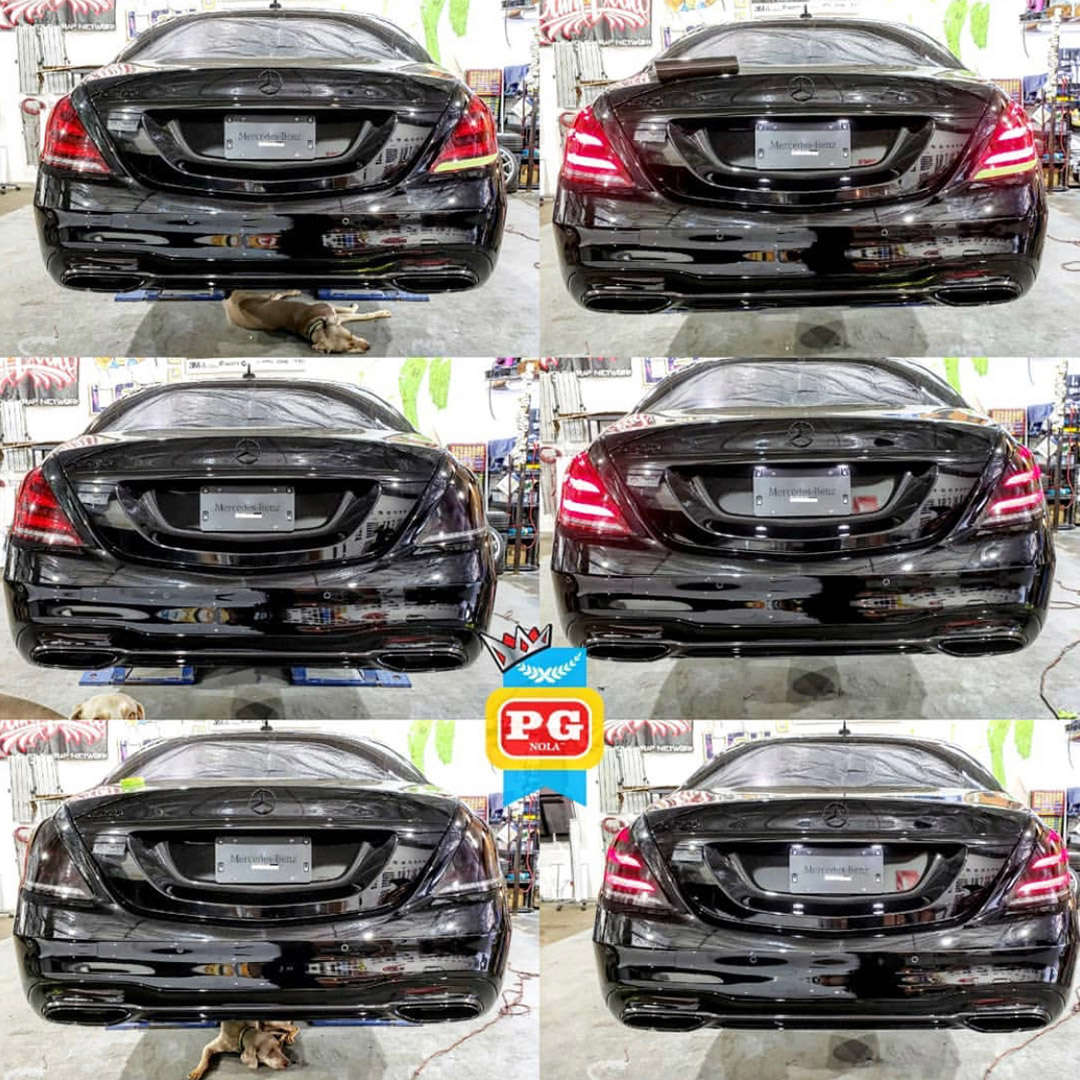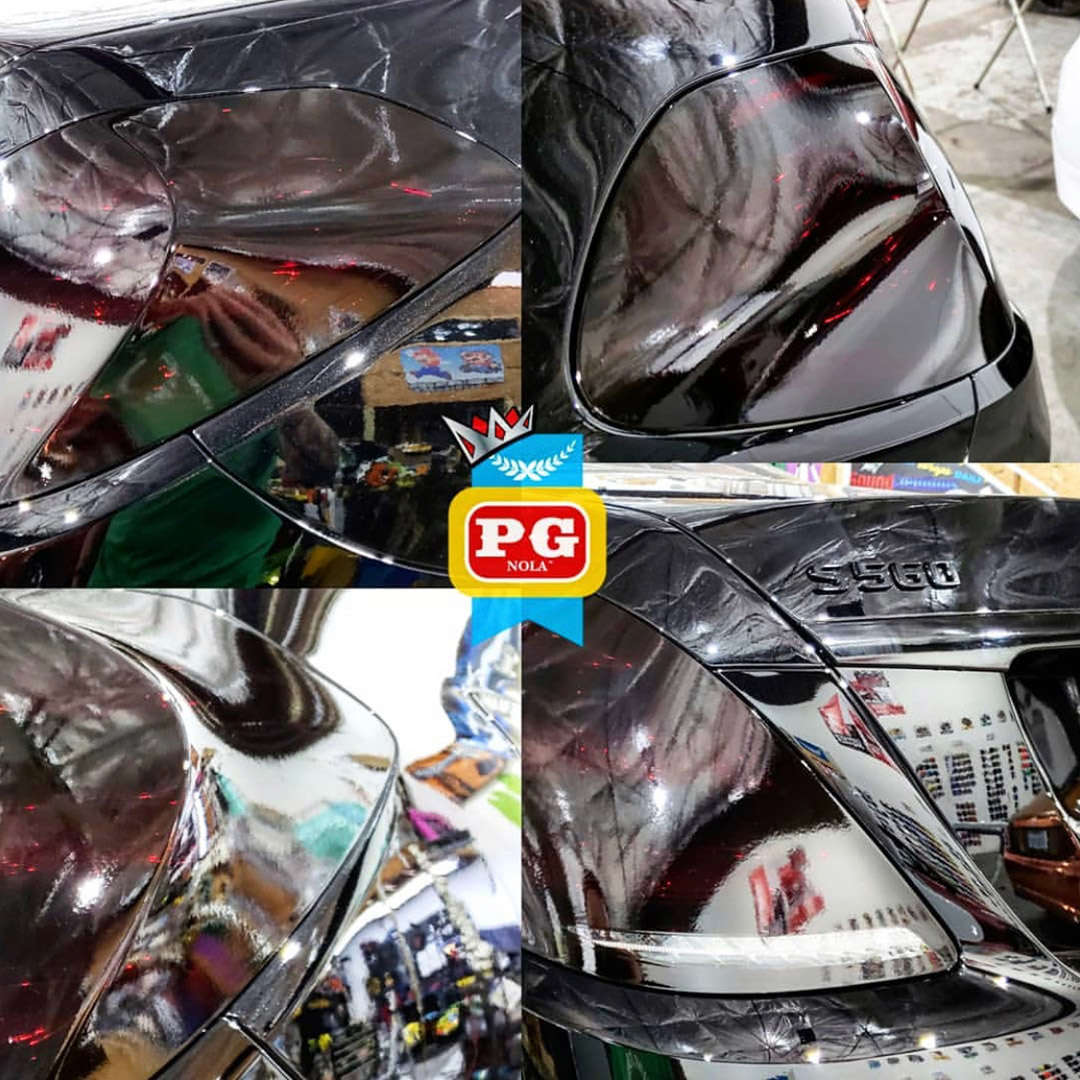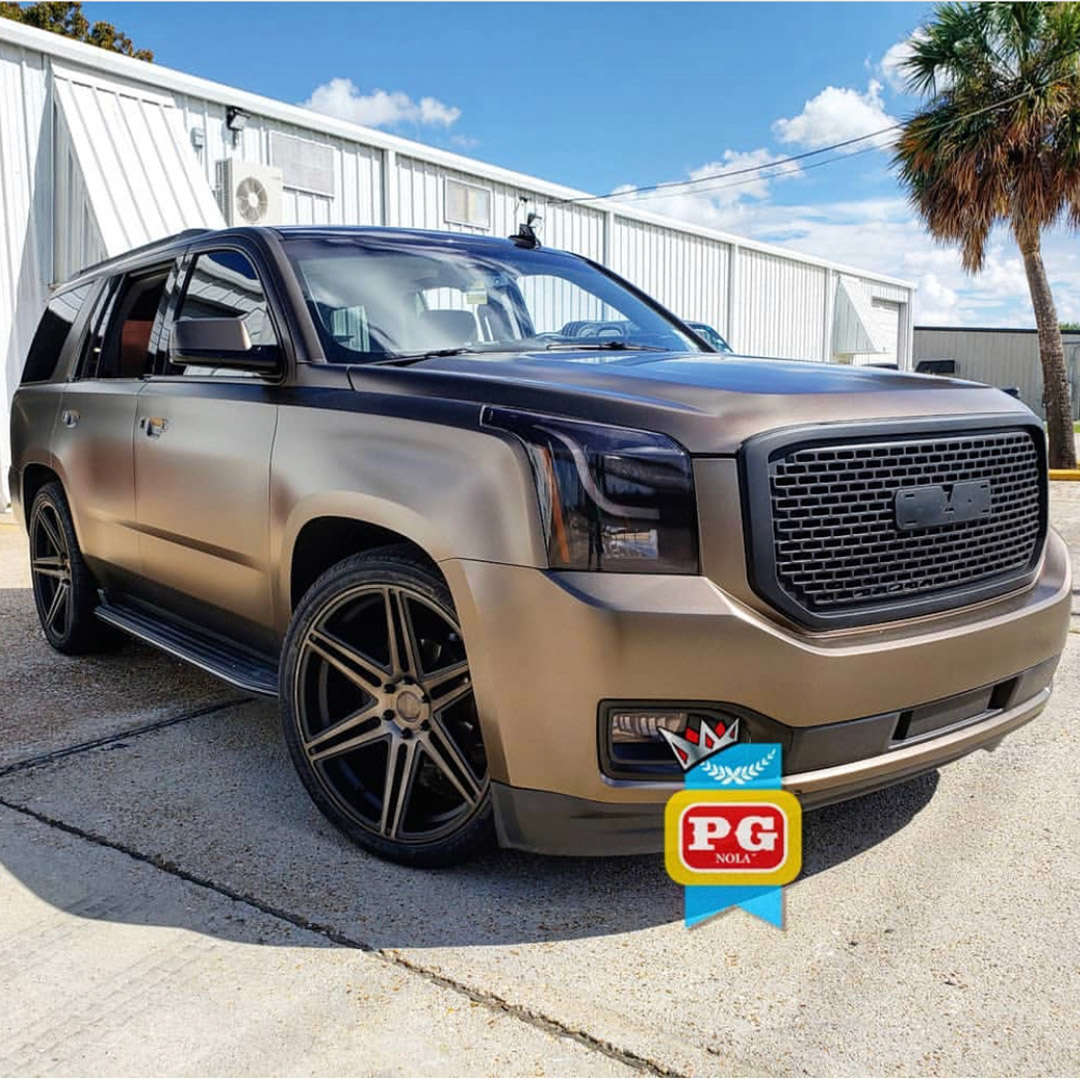 Other Vinyl Tints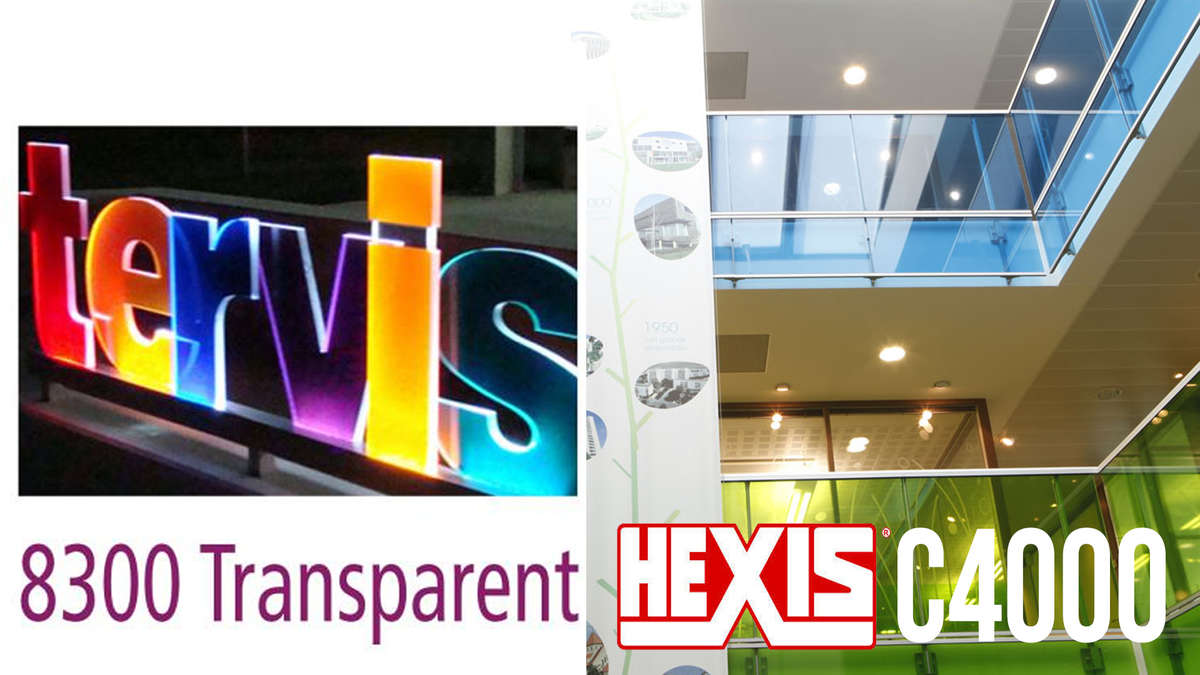 Oracal 8300, Hexis C4000 Cristal
Type: Calendar Vinyl Film
These vinyls were the standard for tinting lights and are used by many pre-cut tint kit businesses because they are incredibly cheap and easy to cut with a plotter. They were designed to do back lit signage and flat glass, so they don't conform to complex shapes well and have a permanent adhesive that can damage your lenses.
Compared to LightWrap
Cheaper price and construction
Available in many colors: smoke shades are noticeably yellow/greenish
Takes longer to install due to wet application
Does not conform to very complex shapes
Less resistant to weather and the elements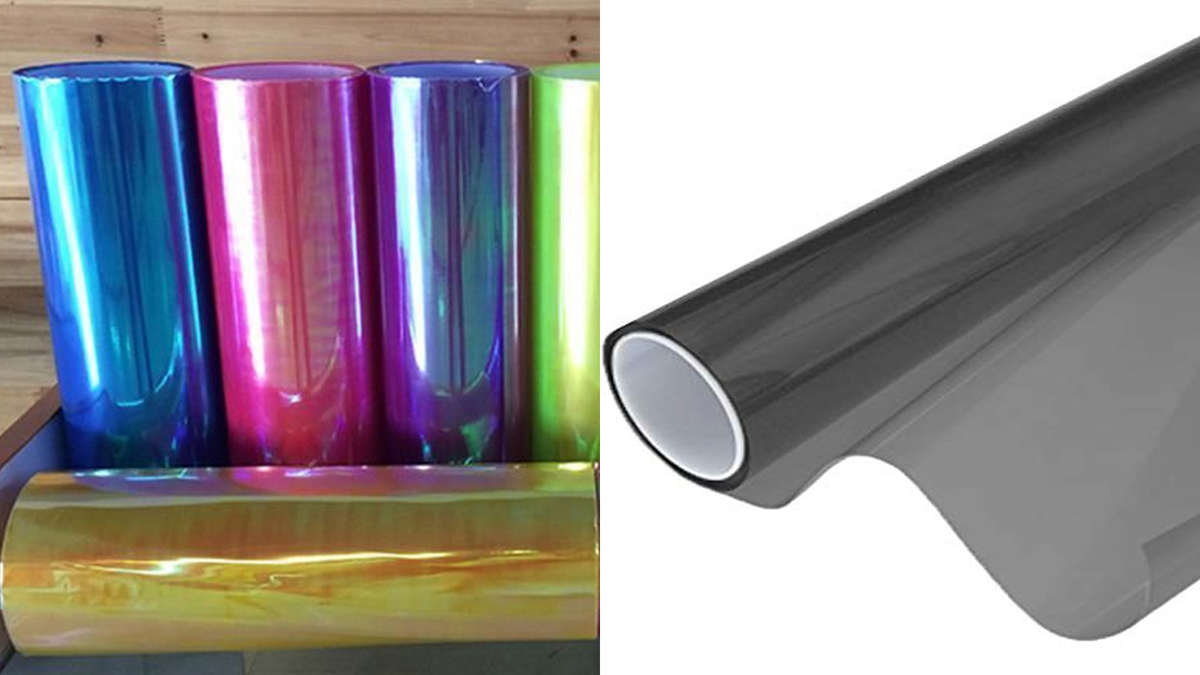 Neochrome, Chinese tints
Type: Calendar Vinyl Film
Neochrome (aka chameleon or oil slick) and other Chinese tint films are known for their terrible quality during manufacturing. These films are extremely inexpensive and are commonly used by companies claiming to have their own tint since their is no branding on the material. If you are looking for a wild color though and don't care about longevity or quality look no further. Pros usually won't touch these.
Compared to LightWrap
Cheapest price and construction
Available in many colors: colors and batches are very inconsistent
Will have no branding on the film or backing material
Takes longer to install due to wet application
Does not conform to very complex shapes
Quality varies wildly from bad to terrible due to poor manufacturing
This is much of the tint vinyl found on Amazon and eBay.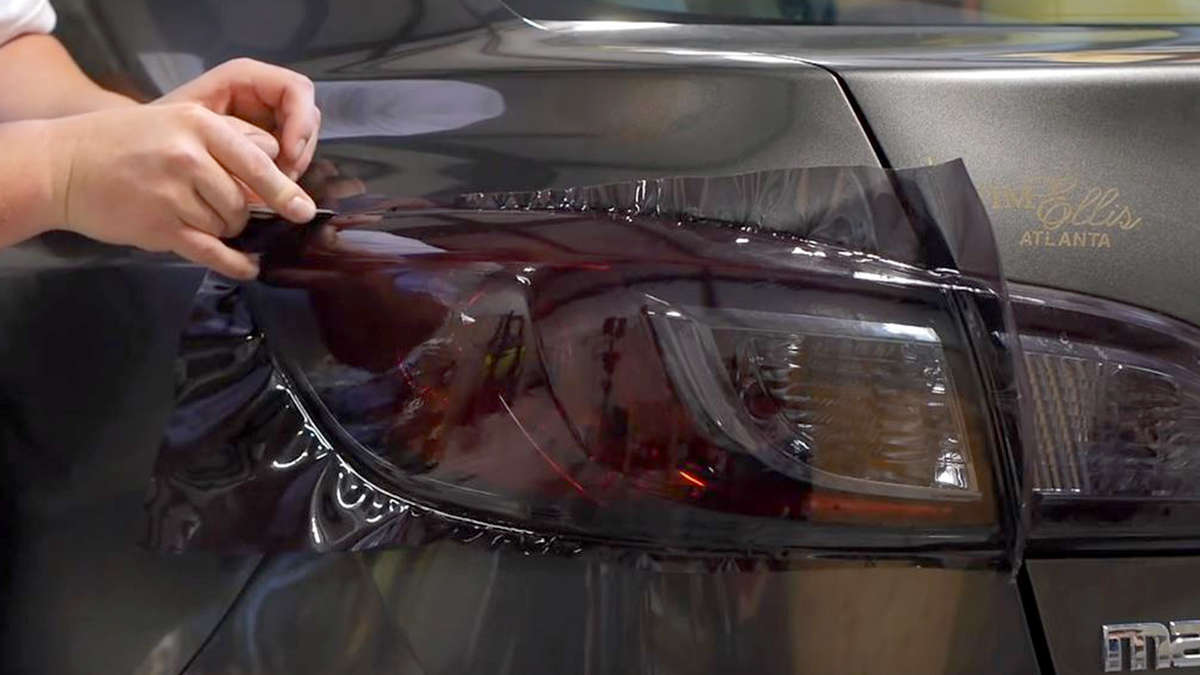 PPF (Paint Protection Films)
Type: PPF Film
PPF films offer the ultimate in paint-like clarity and are the most protective option besides plastic covers. PPF is typically installed by professionals and is by far the most expensive vinyl option with an average cost of $7 a square foot. The thickness prevents it from installing over extremely complex shapes, and it requires patience and skill to install well.
Compared to LightWrap
The most expensive film option
Offers the most protection from abrasions and chemicals
Very thick construction limits how complex the light can be
Installation takes a very long time and requires much skill
Typically installed by professionals for a very high price
Paint Tints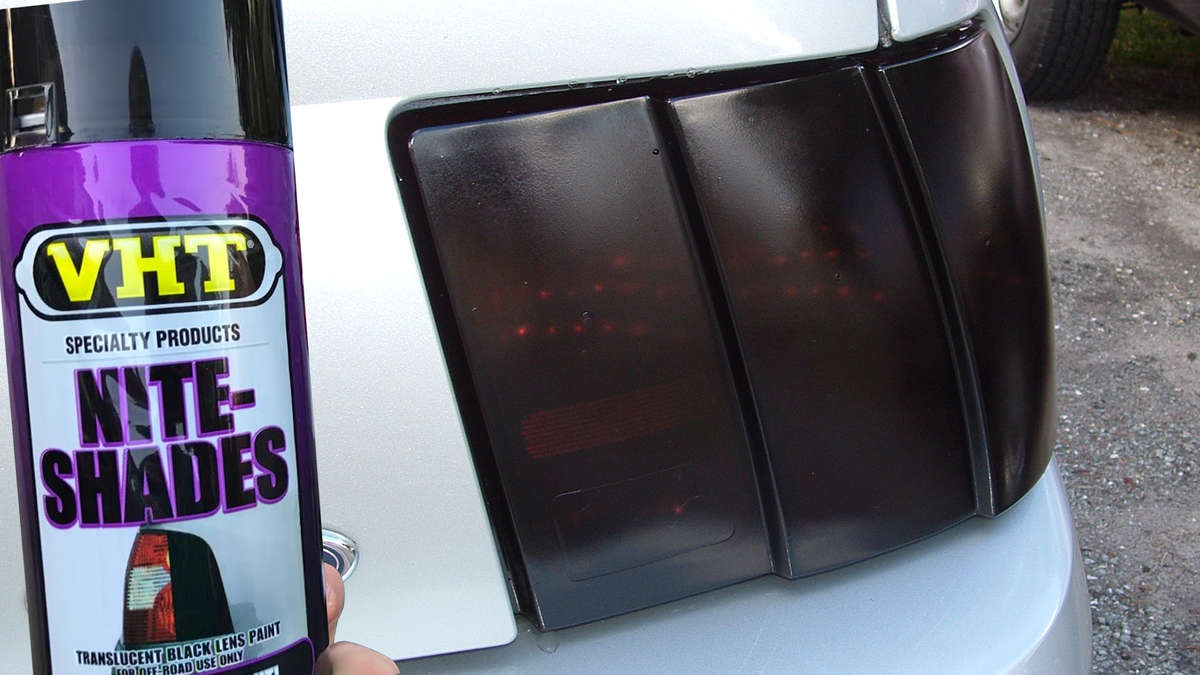 VHT Nite-Shades
Type: Paint Tint
This might be the most common DIY method to tinting lights. It is inexpensive and available almost anywhere automotive parts are sold. It is difficult to get an even shade of smoke since you have to lay down multiple layers to make it darker, and it's even harder to get a high gloss finish. You will want to tape off your entire vehicle and follow the directions perfectly for a semi-acceptable tint job, and to get the high gloss finish it is recommended to wet sand and polish.
Compared to LightWrap
Available from most auto part stores
Installation requires removing the lights or taping up the vehicle
The level of darkness/smoke is purely a guess and depends on how many layers are used
Contaminate free installation requires a clean/professional work area
Removal will remove your light's protective coating
Achieving a high gloss finish requires skills in wet sanding and polishing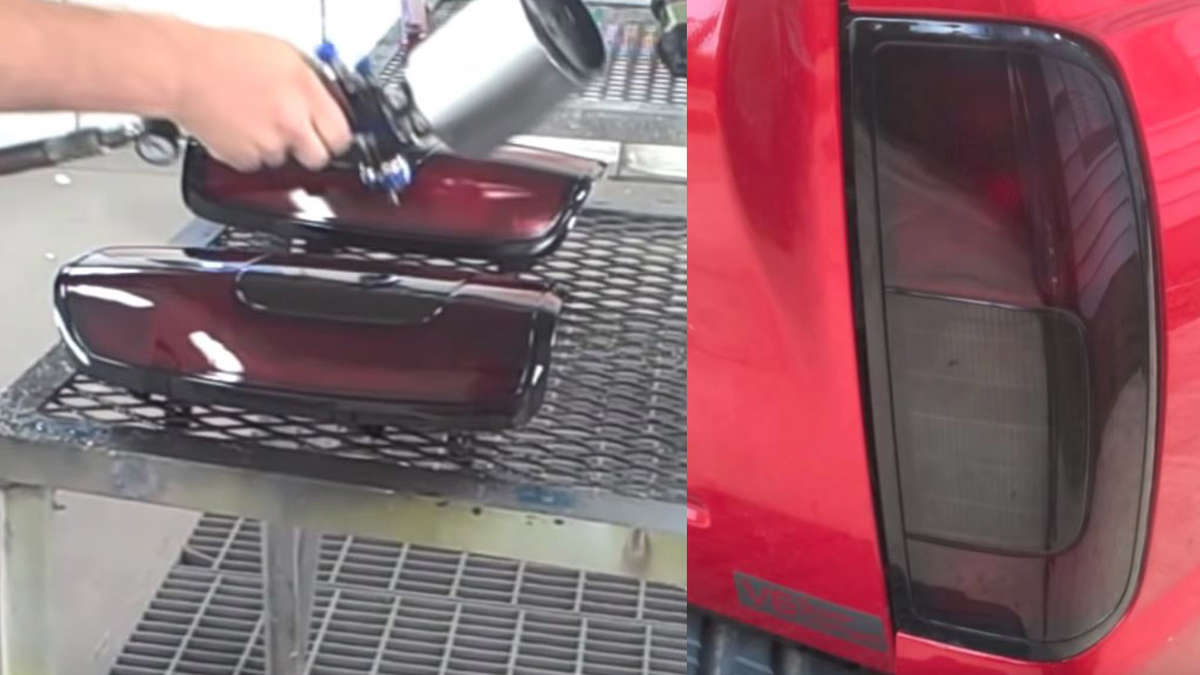 Tinted Automotive Clear Coat
Type: Paint Tint
When you want a medium to dark gloss tint and know you want it forever nothing beats the high gloss and depth of tinted automotive clear coat. The caveat to this is you must find a professional painter who has done it before and the job will usually take multiple days. It's difficult to achieve light smoke shades; however, it is possible to do color tints with this method.
Compared to LightWrap
Dependent on the skill level of your painter
The ultimate in gloss level and longevity
Requires taking your vehicle to a professional
The job takes overnight or a couple of days
Permanent unless you are willing to sand your lights and re-clear coat them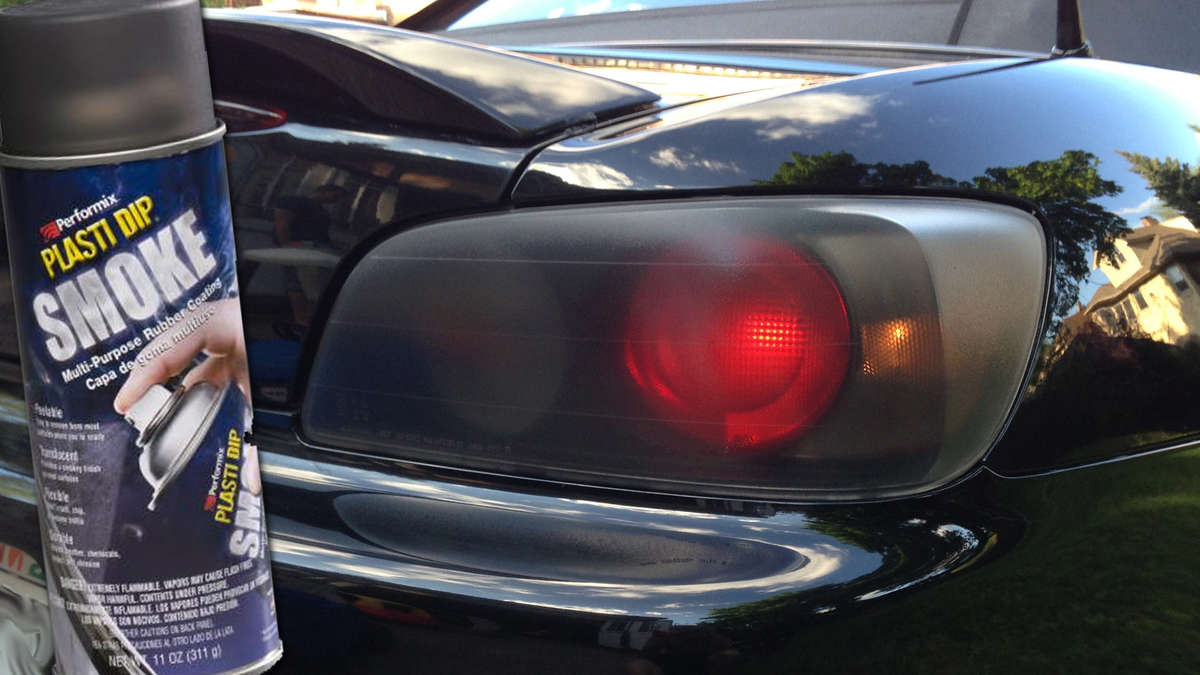 Plasti Dip or other spray wraps
Type: Paint Tint
This is the newest type of paint tint out. These finishes are low gloss and have the same issues as Night-Shades with the added issue of not being able to be sanded and polished. This is generally the cheapest and worst looking way to spray tint your lights; however, if you are just wanting to preview the look before another method it is a great option since you can peel it off.
Compared to LightWrap
Very low gloss even when used with a glossifier
Feels tacky to the touch
The cheapest option
No way to determine darkness when applying
Hard to get an even smoke finish.
Plastic Covers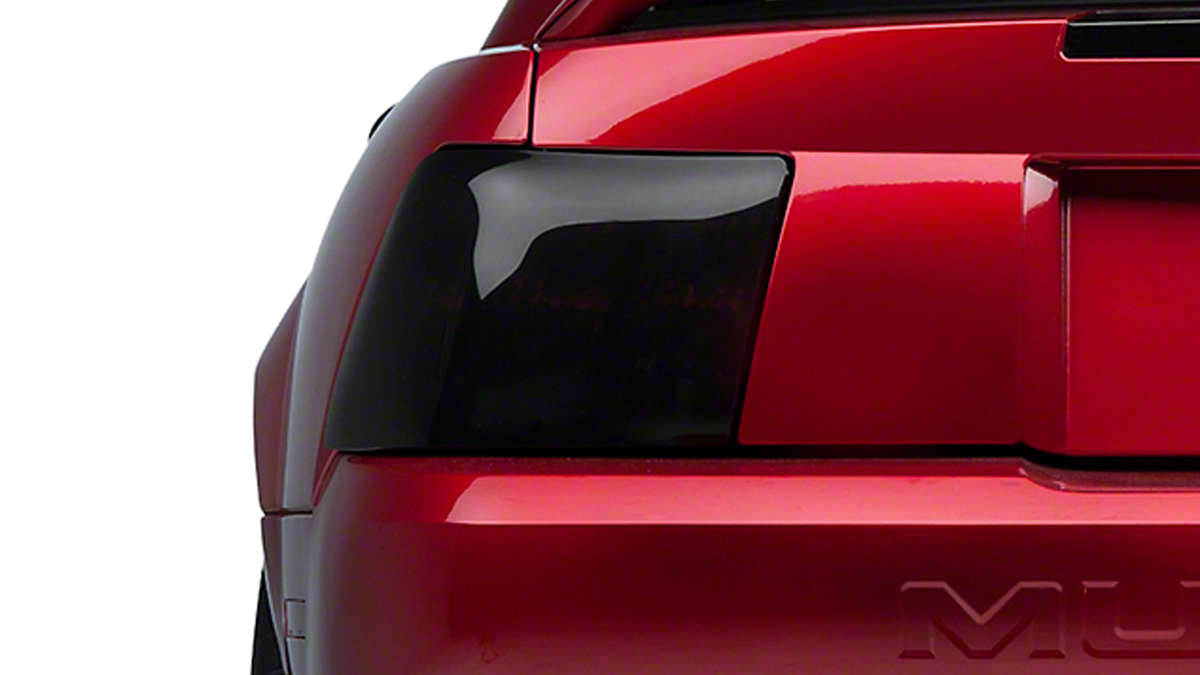 GTS, AVS, etc. Light Covers
Type: Rigid Plastic Cover
Plastic covers have been around forever and are by far the easiest to install. Generally they apply with Velcro or double sided tape to the lens. The problems with this are sometimes the fitment isn't the greatest, the details of the light don't carry over to the cover (e.g. this Mustang), and bugs and dirt can get trapped between the cover and the lens. One good quality though is they are removable if you just want the look for a car show or when parked.
Compared to LightWrap
Quickest installation of all
Can change the appearance of a vehicle's light's shape
Fitment can vary on brand and quality of mold
Tend to get dirty between the cover and light
Fairly expensive
Gives you the ability to install and remove them when you want.